Kim Jong-un has called for "further livening up of the warm climate of reconciliation and dialogue" between North and South Korea, following the successful visit of a Northern delegation to the Winter Olympics in the South.
North Korean news agency KCNA issued a rare press release as the North Korean delegation – led by Kim Jong-un's sister Kim Yo-jong – returned home from three days in Pyeongchang. Their visit to the South was the first by such a senior delegation since the Korean War in the 1950s.
"After receiving the delegation's report, Kim Jong-un expressed satisfaction over it," the release said. The North Korean leader was reportedly impressed by "the features of the south side, which specially prioritised the visit of the members of the Democratic People's Republic of Korea...and expressed thanks for them."
Kim Yo-jong met with South Korean President Moon Jae-in during her time in the south, carrying a letter from her brother inviting the president to visit North Korea. A South Korean president has not visited Pyongyang since 2007.
Moon Jae-in - who has been accused by South Korean commentators of falling victim to the Northern "charm offensive" - encouraged Kim Jong-un to "accomplish this by creating the right conditions" and to "actively pursue" talks with the US government.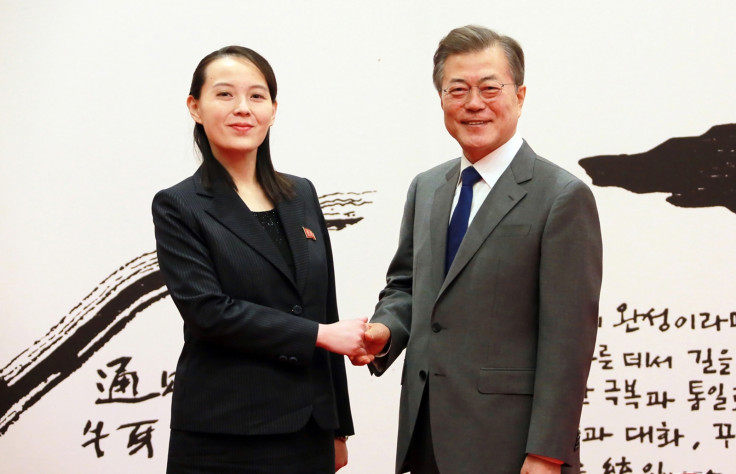 While North-South relations are seemingly enjoying a thaw, the US has remained cautious.
At the games' opening ceremony on 9 February, Vice President Mike Pence made a point of not greeting the North Korean delegation, despite being seated just metres away. At the dinner ahead of the ceremony, Pence was due to share a table with Kim Yo-Jong and Moon Jae-in, but left before the meal began.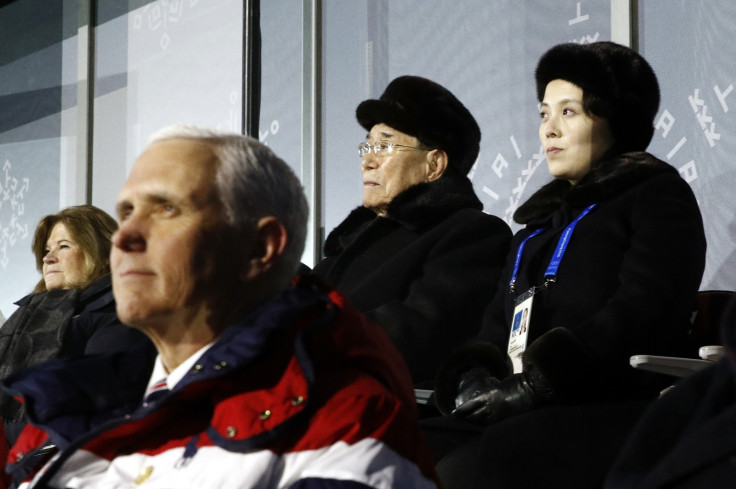 When asked about diplomatic engagement with the North on his way back from the games, Pence told the Washington Post, "If you want to talk, we'll talk". However, he stressed that US President Donald Trump's "maximum pressure campaign" on North Korea would continue at the same time.
"The point is, no pressure comes off until they are actually doing something that the alliance believes represents a meaningful step toward denuclearisation," he said. "So the maximum pressure campaign is going to continue and intensify."