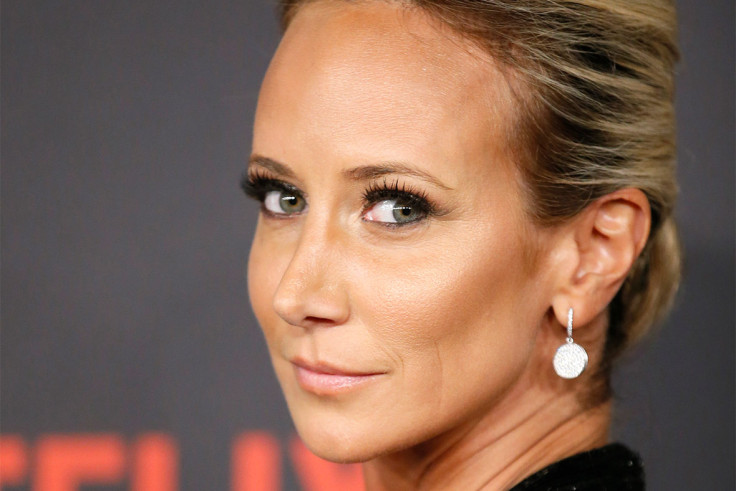 Lady Victoria Hervey is the It girl and aristocrat who reportedly enjoyed a red-wine fuelled threesome with Spice Girl Mel B and her husband Stephen Belafonte – a couple who have just announced their divorce.
The Sun reported that the secret and unlikely tryst with former singer Mel B (Scary Spice, real name Melanie Brown) and estranged husband Belafonte happened after a drunken night in LA when the trio were celebrating the Spice Girl's 2007 success on Dancing With The Stars.
The alleged threesome took place less than three months after Brown and Belafonte got married. A friend told The Sun: "It was all a blur and everyone was very drunk, especially Lady Victoria. She told me one minute they were laying in bed watching a movie together, then they got carried away and Stephen was on top of her and Mel was kissing her.
"Next thing she can remember they all woke up naked in bed in the morning."
So who is Lady Victoria Hervey?
She is a 40-year-old English model, socialite, aristocrat and eldest daughter of The 6th Marquess of Bristol his third wife Yvonne, Marchioness of Bristol. She is the half-sister of The 7th Marquess of Bristol (now deceased) and sister of both The 8th Marquess of Bristol and Lady Isabella Hervey.
She lived the first two years of her life at Ickworth House, the family seat in Suffolk, before her parents went into tax exile in Monaco. She was educated at Benenden School and spent a gap year in Florence before working at advertising agencies in London.
Lady Victoria – now known for being a bikini-tabloid fixture – revealed an early rebellious streak when she turned down a place to read French and History of Art at Bristol University. When her mother stopped her allowances, she reluctantly became a receptionist for producer Michael Winner.
Aristocrat to celebrity
Like the late Tara Palmer-Tomkinson, Lady Victoria's aristocrat life merged into the world of celebrity. She began her career as a part-time catwalk model in which she hoped would lead to a television job. But with her statuesque figure and six-foot height, she took modelling up full-time and worked for the likes of Christian Dior.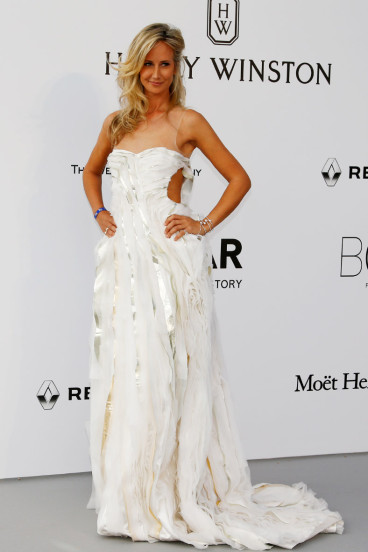 She dipped her toes into the fashion industry by opening a Knightsbridge fashion boutique called Akademi with her friend Jayne Blight, but it closed in 2001 due to debts estimated at £350,000. Some of the boutique's customers included Victoria Beckham, Meg Matthews and Martine McCutcheon.
Despite it being reported at the time that she was only £20 out of pocket by the business failure, Hervey was said to have owed a series of personal debts in the year following the store closure.
Other projects and later career
Hervey next took on the entertainment world, securing a small part in the 2004 American film RX opposite Colin Hanks – son of Tom Hanks – as a waitress and diner. She also made a number of cameo TV appearances such as BBC sitcom Absolutely Fabulous in 2001 and ITV's Don't Call Me Stupid.
By 2012, Lady Hervey began to spread her wings a little and became the Events and Society Editor for The Untitled Magazine, which is a bi-annual magazine about fashion and entertainment.
Most recently in 2015, Lady Victoria – and experienced skier – appeared on Channel 4's The Jump where she participated on the condition her dog D'Artagnan joined her in Austria.
Personal life
Now a regular tabloid fixture thanks to her daring style choices, Hervey lives in Los Angeles and has had several high-profile relationships. Her most notable were with Danish restaurateur Mogens Tholstrup, F1 race car driver David Coulthard and Boyzone band member Shane Lynch. She has never been married and is currently single.
She once said in a 1996 interview: "I used to think my title would count against me in life, but I now realise it will be a great help."