It's set to be the most fascinating royal biography for decades, and Sally Bedell Smith's new portrayal of the Prince of Wales divulges some key details of his marriage breakdown to Diana, Princess of Wales, such as mental health issues brimming to the surface as early as the honeymoon stage.
The royal writer claims in the new tome, published 4 April, that the two were at odds before publicly announcing their separation in 1992, with Charles even seeking help with their relationship very early on in the relationship.
As Diana famously revealed in her 1995 Panorama interview, she suffered from depression and bulimia among other things, prompting Charles to invite his "guru" philosopher Laurens van der Post to Balmoral to help her. The philosopher advised Diana needed psychiatric help from van der Post's friend, Dr Alan McGlashan.
Writer Bedell Smith claims that a mixture of the couple's age difference – of almost 13 years – and Diana's emotional and mental state put a strain on the romance. The princess' reluctance to take prescribed medication and keep up with therapy is thought to have had a devastating impact on the marriage. Charles' lack of experience in dealing with someone with emotional issues also did not help matters.
The biographer also states that the doomed union with Princess Diana was not forged out of love, and that Charles was under pressure from his father, Prince Philip, Duke of Edinburgh, to pop the question or simply move on. Philip is said to have advised Charles, in a 1981 letter, to either propose immediately or let her go in a bid to protect her reputation.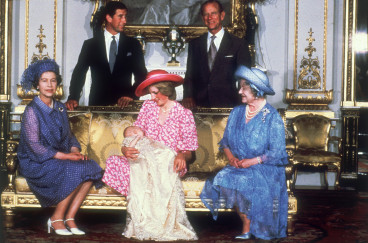 Charles' cousin Pamela Hicks said of the letter: "It was measured and sensitive. He wasn't in love, he wasn't ready. He saw it as a ghastly threat. Psychologically he assumed his father bullied him, so he read it as a bullying letter." Charles, then 32, felt the pressure to marry the 19-year-old Diana despite the fact that they had only been on a few dates.
Bedell Smith writes that a few of Charles' friends advised him against the proposal, including Penny Romsey – the wife of Louis Mountbatten's grandson Norton Knatchbull – who cautioned the prince against marrying Diana due to their age difference and having little in common.
Romsey also believed that Diana's intentions were disingenuous and thought she appeared to be "auditioning for a central role in a costume drama".
Charles had expressed anxiety about the match to friends privately, despite going on to marry Diana. The author states that Charles even cried before his wedding as he was still torn over this love for ex-girlfriend Camilla Parker-Bowles.
Even Charles' godmother, Patricia Mountbatten, said he was having second thoughts about the wedding – something Diana admitted to later on. He is thought to have been scared of tarnishing Diana's future if he were to break things off.