Who is Lim Ji-hyun? Celebrity North Korean defector feared abducted back to Pyongyang by Kim Jong-un's men
Known as Jeon Hye-sung in Pyongyang, Lim appears in a propaganda video in which she lambasts the South.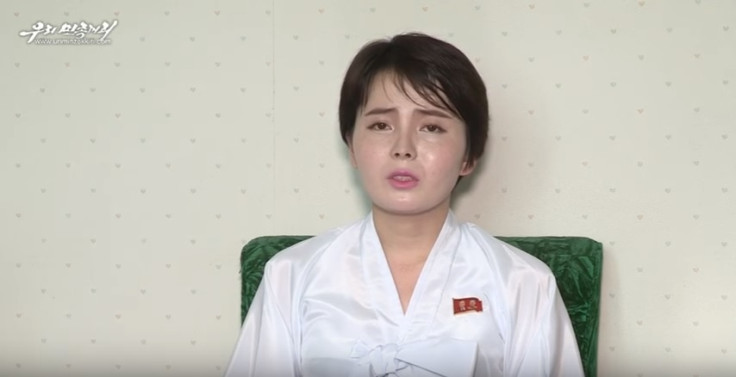 Until her recent disappearance, Lim Ji-hyun was a famous TV personality in South Korea who had defected from North Korea in 2014. She has now seemingly reappeared as Jeon Hye-sung in a North Korean propaganda video after a suspected kidnap by Kim Jong-un's men.
South Korean authorities have launched an investigation after suspicion arose over the sudden disappearance of Lim from Seoul, and the emergence of the video with a woman of similar appearance on 16 July.
After her defection from North Korea, the 26-year-old went on to become a famous TV personality hosting talk shows and reality programmes in Seoul, and made a living talking about her experience of growing up under the totalitarian North Korean regime.
However, she now appears to have claimed that all that was a lie and that she was forced to slander Pyongyang, according to a video posted on YouTube by the North Korean Uriminzokkiri website on Sunday (16 July).
"I viciously slandered and spoke ill of the DPRK as I was told to," Lim says, referring to North Korea's official name.
However, the woman introduces herself by another name, Jeon Hye-sung. She appears alongside another former North Korean defector named Kim Man-bok.
The video is titled "The truth revealed by Jeon Hye-sung who was used for anti-DPRK propaganda."
She claims she was "lured to the South by a delusion" that she could "eat well and make lots of money there. It was not the place I had imagined," she says, according to a translation by the Korea Times.
Lim was thought to have left the South in the last few months, media reports suggest. She added that she had voluntarily returned to the reclusive state.
South Korean authorities are yet to identify if the woman in the video as Lim, but they are investigating the matter as they believe she might have been abducted by Kim's men.
"If it was a 'voluntary abduction', one would normally take care of her assets and property, but [Lim] left them behind," conservative South Korean politician Cheong Yang-seog was quoted as saying by UPI.
Authorities in the South are also reported to be investigating the case to find out if the propaganda video is indeed real as some fake videos have surfaced in the past from Pyongyang, the BBC's Seoul correspondent said.
'Felt lonely'
In the footage she can be seen lambasting South Korea, saying how everything there is judged by money and that she struggled to earn for a decent living. She even accuses the South of forcing her to talk ill about the North on several TV shows.
Lim also says that she "felt really lonely" in the South, adding that she is happy to reunite and live with her parents after returning to "her motherland" last month.
However, a local newspaper, JoongAng Ilbo, reported that she had thanked her fans for wishing on her birthday in April and for arranging a party, which she described as "possibly the happiest birthday" of her life. The affection "pushes me to live with more courage", she had reportedly said.
According to the Korea Times, Lim might have been kidnapped on the China-North Korea border while trying to smuggle out her relatives.
Lim is reported to have had a good fan following in the South for her TV shows. However, her fan club announced it would shut after her possible return to the North, the BBC noted.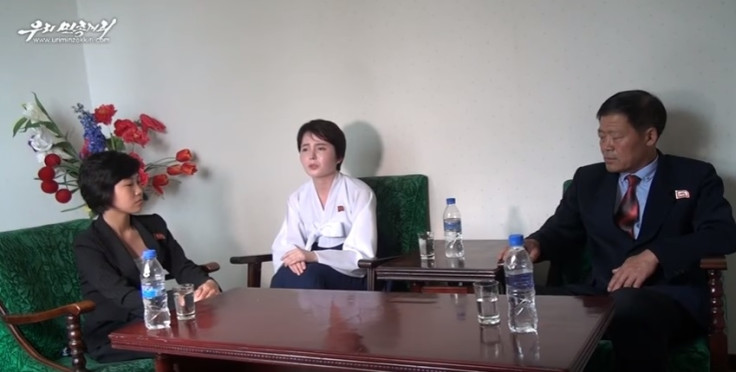 North Korea defections
It is believed that more than 1,000 North Koreans defect to the South every year, but most of them cross over into China, and then make their way through Southeast Asia to the South.
Following some of the high-profile defections last year, including the defection of London-based diplomat Thae Yong-ho, North Korean leader Kim Jong-un in August ordered surveillance to be stepped up along the China border to stop his countrymen from fleeing.
Any defection now is seen as a huge embarrassment for the Kim regime as it has come at a time of heightened tensions in the Korean peninsula in the wake of Pyongyang's repeated nuclear and missile tests.
Those who defect to the South or even return to the North usually maintain a low profile, Robert Kelly, an associate professor of international relations at Pusan National University in South Korea, told the Guardian.
They shun the limelight out of fear that North Korean authorities might target their families living back in the hermit kingdom.
"I've also heard rumours, though, that they tracked down and threatened her family," Kelly said. "As I understand it, that is a big reason why defectors shun publicity if they make it to the South, or even return to the North."
© Copyright IBTimes 2023. All rights reserved.