For a change, it's not US President Donald Trump but someone else from the first family, whose social media post has left people utterly confused.
Taking to Twitter, Trump's son Eric, made a claim – which is now being deemed "ridiculous" by several online users – where he implied that popular comedian Ellen DeGeneres is a part of the Deep State.
A conspiracy theory popularised during the 2016 presidential campaign suggests that Deep State, an alleged secret group of liberals, is working within the government bureaucracy to delegitimise the Trump administration.
However, Eric's assumption about DeGeneres being a part of some government conspiracy was simply prompted by a series of Twitter accounts that popped-up on his "follow-suggestions" list.
"Shocking... Once again, here are the @Twitter 'suggestions' of who I should follow. #DeepState," the 33-year-old businessman son of President Trump wrote alongside a screenshot of the accounts suggested by the company's algorithm – in the process making the unsupported assertion about DeGeneres.
What followed next was a flurry of trolls and comments as Twitter rushed to the comment's section to weigh in on Eric's latest post.
"This is the most unintentionally hilarious tweet of the very very new year!" one user wrote, as others followed suit and ruthlessly mocked the "baseless" assertion made by the member of the first family.
"Of course @TheEllenShow is part of the #deepstate. We've all seen Finding Nemo and you don't get any deeper than that," a second user shared, going all sarcastic. Meanwhile, someone else took time out to school the Trump scion about how Twitter and its algorithm works.
"You don't know how twitter works do you? Yes, better to think there is some massive conspiracy of unseen cabals than to think 'oh, this fell into the algorithm based on other people I follow,'" the critic slammed adding, "No wonder they call you the dullest knife in the Trump drawer."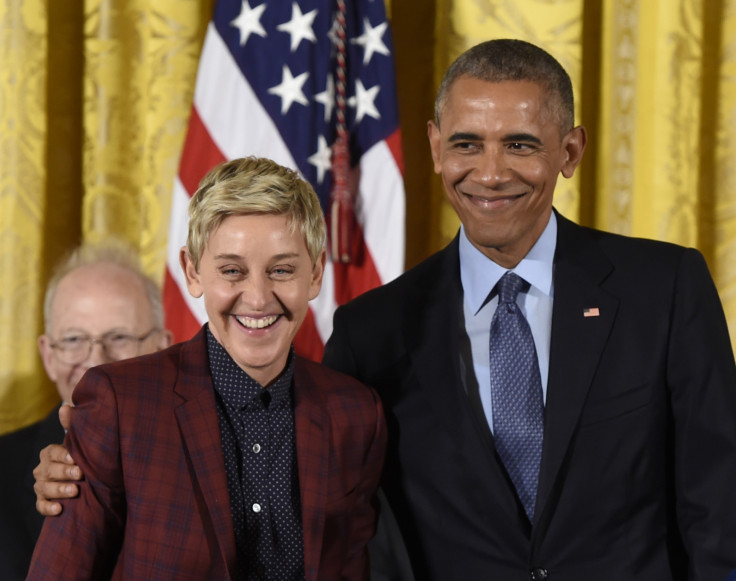 Another furious user shared, "If you'd stop being so obsessed with @BarackObama @HillaryClinton & @TheEllenShow and checking their twitter all the time then there wouldn't be 'suggestions' to follow on twitter."
"Oh Eric, sweetie!" a hilarious comment read, "Now, which one are you again? Beavis or Butthead?"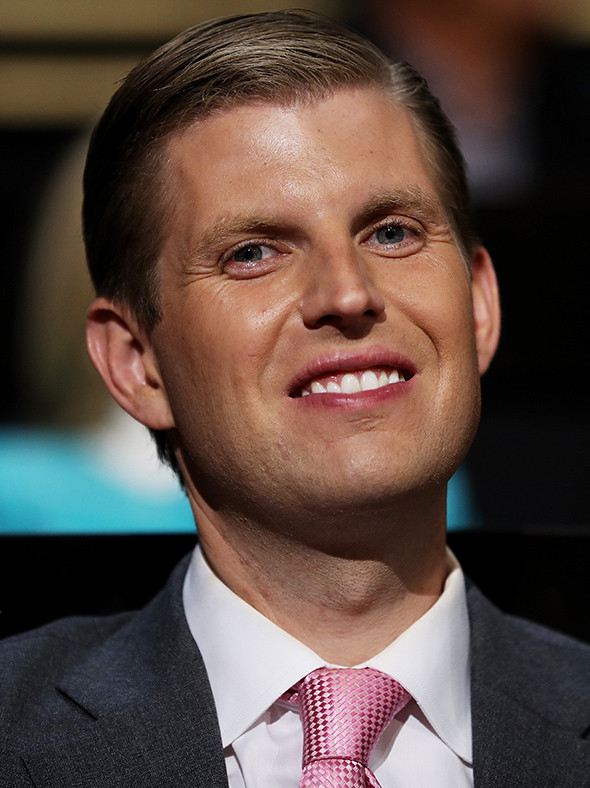 "Shocking indeed young Trump... Now put your head gear on, your coat, hat, galoshes... don't forget your gloves.... I'm taking you to McDonald's! #WhoIsAgoodBoy" joked someone else.
But Twitter users weren't the only ones having a field day over Eric's tweet. After waking up to find her name on the trending list of the micro-blogging site, The Ellen DeGeneres Show host found herself beyond amused.
"I am honoured that you think that I'm powerful enough to be part of a government conspiracy," she said in response to the tweet. "I am sorry to disappoint you, I am not part of the deep state."
The 59-year-old chat show host joked in the preview of her Thursday's episode: "First of all, which one is Eric? Did he kill the elephant or the cheetah? Which one? I don't know... So second, what is the deep state? Is it near Dollywood? 'Cause I'm in if it is."
Suggesting that no one can undermine Trump more than Trump himself, the Emmy winner added, "It could be because your sister Ivanka follows me on Twitter, and your sister Tiffany follows me on Twitter, and maybe you should follow me."
"We might not agree on politics, but I think we can both agree that this is cute ...."