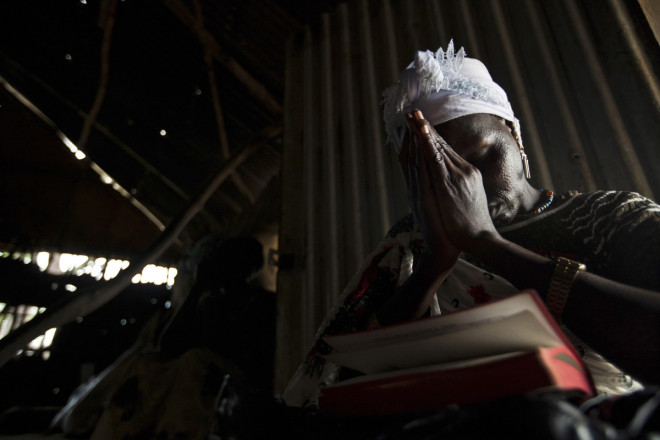 A heavily pregnant woman has been sentenced to death by hanging by a Sudanese court for converting from Islam to Christianity.
Meriam Yehya Ibrahim Ishag was also sentenced to 100 lashes after being convicted of adultery, since her marriage to a Christian man was deemed invalid under Islamic law.
The renunciation of Islam in favour of another religious belief, formally known as apostasy, is illegal in Sudan where a majority Muslim population is governed by Islamic law.
"We gave you three days to recant but you insist on not returning to Islam. I sentence you to be hanged to death," the judge told Meriam, according to AFP.
The defendant replied: "I am a Christian and I never committed apostasy."
The sentence is not going to be carried out until two years after the defendant has given birth to her child.
Amnesty International condemned the sentencing, saying that Meriam is currently heavily pregnant and should be released immediately.
"Amnesty International believes that Meriam is a prisoner of conscience, convicted solely because of her religious beliefs and identity, and must be released immediately and unconditionally," said Manar Idriss, Amnesty's Sudan researcher.
Amnesty added that Meriam was raised an Orthodox Christian by her mother because her Muslim father was absent during her childhood.