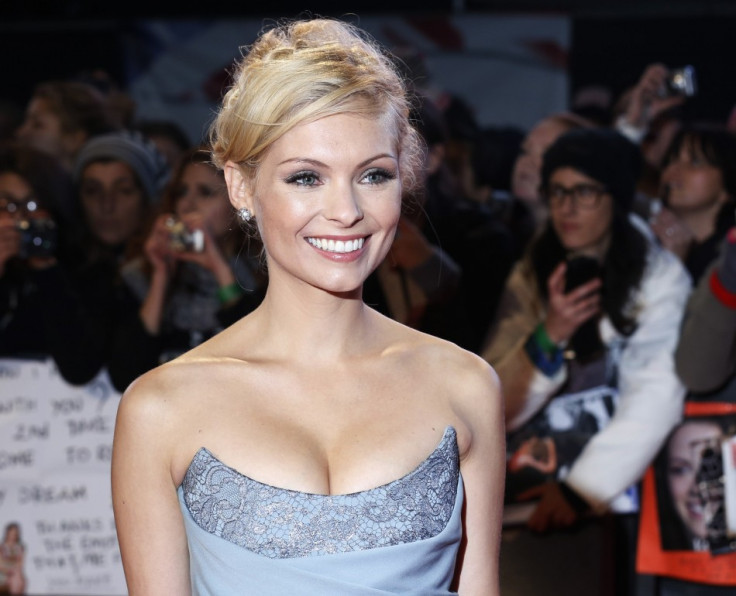 Mark Billingham's bestselling novels In the Dark and Time of Death have been adapted into a four-part drama by Bafta and International Emmy-winning writer Danny Brocklehurst.
In The Dark will debut on BBC One on 11 July at 9pm and MyAnna Buring has been cast as the lead character in the new series.
While she is best known for playing a vampire in Twilight and the seductress from Downton Abbey, Buring remains guarded when it comes to her private life.
Who is MyAnna Buring?
MyAnna Buring is a 37-year-old Swedish-born actress. When she was two, her family relocated to the Middle East after her orthopaedic surgeon father received a job offer.
Buring came to the UK at the age of 16 and has lived here since. She attended a boarding school in Oxford and then went on to study drama and Spanish at Bristol University. However, she had to quit Spanish after just one term, as she spent all her time in drama class. She later earned a three-year scholarship at the London Academy of Music And Dramatic Art.
Buring says she's always been adventurous, a trait she gets from her parents. "I love my parents. I'm really close to both of them. But I just felt this desire to establish my independence, to forge my way in the world. So I thought living on my own would be fantastic. My parents went: 'She's smoking crack. That's ridiculous.' So I compromised and went to a boarding school just outside Stockholm."
She is 13 years older than her younger brother. The siblings have different fathers.
How did MyAnna Buring get her unusual name?
Buring's full name is My Anna Margaretha Buring Rantapää. She was named My after the Moomins character, Little My from Tove Jansson's beloved children's book.
However, a teacher in her school in the Middle East disapproved of My and started calling her Anna instead. Buring then decided to combine her first and middle names to create the moniker MyAnna.
Who does MyAnna Buring play on In The Dark?
in her grittiest role to date, Buring plays Helen Weeks, a detective tackling two very personal cases whilst pregnant. Her character finds herself confronting the past when the husband of her childhood best friend is the prime suspect in an abduction case.
Buring said that, for her role, she researched the physical and emotional effects of pregnancy as well as how someone working in the police force comes to terms with grief and abuse.
Who is MyAnna Buring dating?
Buring is super secretive about her private life. So much so that neither a single fact or a rumour about her love life has surfaced so far. An interview in 2013 with Herald Scotland reveals that at 16, she lived with her boyfriend and worked in a restaurant.
Does MyAnna Buring have kids?
Although mum's the word when it comes to her relationship status, Buring became a mother earlier this year. "In an ideal world, I would have given birth about a decade earlier but, aged 27, I was struggling to look after myself, so I wouldn't have been ready to look after another human being," she recently told the Daily Mail.
Why is the actor so private?
In an interview with Daily Express in 2016, the Twilight actress said: "I was 30 by the time I started doing any work that anyone wanted to write about, so I wasn't flung into the limelight from an early age. I love having a chat, but why talk about anything that affects me privately when we can talk about things that are far more interesting?... If I was in my early twenties, I might feel pressure to talk about homelife."
How tall is MyAnna Buring?
The petite star is 5ft2. She once joked about her height: "We all laughed a lot because my character's called Long Susan [in Ripper Street] and I'm not very long at all – I'm 5ft 2ins. My co-stars would tower over me, as they're all really big strapping men."
What other films and TV shows has MyAnna Buring done?
Despite her immense talent, the actress only managed to land small screen roles for almost a decade. She was seen in popular TV shows like Casualty, Doctor Who, Midsomer Murders and Inspector George Gently and The Descent.
She was also seen on stage occasionally including as Olivia in a production of Shakespeare's Twelfth Night by Exeter's Northcott Theatre Company. Her other notable theatre appearances were in Seduced by Michael Kingsbury at London's Finborough Theatre.
Buring starred as Alice in the 2008 low-budget psychological horror film Credo, which earned mixed reviews.
Her big break came in 2011 with the film Kill List for which Buring was nominated as best actress at the British Independent Film Awards.
Success quickly followed after that and Buring earned mass popularity when she was cast in The Twilight Saga: Breaking Dawn Part 1 and Part 2. She played the role of Tanya, a "vegetarian" vampire and friends of the Cullen family. That's not the only vampire film Buring's been in. She also starred in the horror Lesbian Vampire Killers opposite James Corden and Mathew Horne.
In 2012 she bagged roles in two series Blackout and Ripper Street. In the latter, she plays a brothel-keeper 'Long' Susan Hart. The show was cancelled by BBC after the second season but subsequently resurrected by Amazon Prime Video. The same year, Buring was seen in Downtown Abbey as Edna Braithwaite, the lady's maid to Cora Crawley, the Countess of Grantham. Edna causes an intriguing controversy while trying to seduce late Lady Sybil's husband Tom Branson.
In 2015, Buring played the lead in another period drama Banished about convicts being exiled to Australia.
What is MyAnna Buring saying on Twitter?
The actress isn't an avid Twitter users but she uses the platform to lend her support to worthy causes. For instance, she has retweeted articles highlighting the status of refugees and importance of gender equality and also shown a lot of support for the victims of the recent Grenfell Tower fire in west London.
Her Instagram posts show her attending the Women March London, an event held to express opposition to Donald Trump's presidency in January this year.
Buring doesn't take herself too seriously and frequently shows off lighter side with posts like this.
Is she doing anything apart from acting?
In 2016, the Ripper Street actress told Daily Express that she has been writing screenplays and executive producing a project she's been developing for the last three years.
What is her lucky charm?
Buring has an art deco sapphire ring, which was a gift from her father for her 30th birthday. She said sapphire is her birthstone and the ring brings her luck.