Let's face it, the squeaky clean image of Prince William has vanished forever since that ski trip.
The second-in-line to the throne does not seem to be helping himself to shake off his work-shy image after being spotted dad-dancing in a Swiss nightclub and high-fiving a hot model over a glass of wine in the Alps, while the rest of the Royal family carried out their duty and attended one of the most important calendar events of the year – the Commonwealth Day Service.
So who is this supposedly wild bunch of people leading our future king astray?
Guy Pelly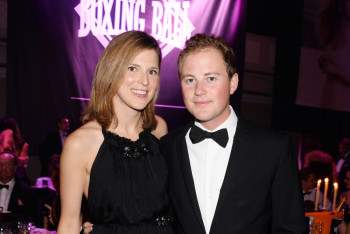 Guy Pelly, known as a 'party animal' on the London social scene and once known for stripping to his boxers and climbing up a marquee during a Prince's Trust concert, actually organised the quick getaway with the lads­ – that would become Will's first full-scale public relations disaster – to celebrate his last moment of freedom before becoming a father, and who Kate apparently distrusts the most out of the trio, according to reports.
He met Prince William while riding in the Duke of Beaufort's Hunt in 2001 – one of the oldest fox hunting packs in England. Since knowing Prince William and Prince Harry over the 20 years, he has been described as having a negative influence over the pair.
Previous reports suggest Pelly introduced Harry to marijuana in 2001, and as a result of the scandal Pelly was forced to leave the Royal Agricultural College. Both princes stood by Pelly at the time, who then later went to Newcastle University to study land management.
Pelly was later pictured dressed as the Queen alongside Harry who infamously wore a Nazi soldier uniform for a fancy dress party in 2005.
He has also had a brush with the law after being found twice guilty of drink driving and once of speeding. He was also accused of owing the taxman £374,000 when his nightclub, Public, collapsed in 2012. But the claim was dismissed by the High Court.
According to the Daily Mail, Pelly is now director of Blackfire, which distills and blends spirits, and has set up two property management companies with friend Ed Fairfax in February.
He is married to Holiday Inn heiress Lizzy Wilson who is said to be seething over the recent scandal.
James Meade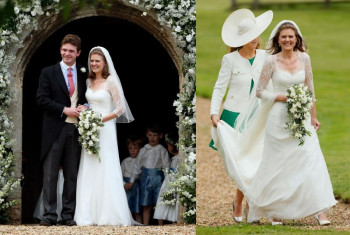 James Meade, known as 'the Badger', is one of William's closest friends and have known each other since attending Eton together.
William was an usher at his wedding in 2013 to Lady Laura Marsham, the daughter of the Earl of Romney.
The only scandal he was caught up in was when Prince Harry wore the Nazi uniform at a party, which was held at James's house for his birthday.
Together with his wife Laura, they often see William and Kate, especially if staying in Norfolk as Laura's family home is in Gayton hall nearby to the Duke and Duchess of Cambridge's country home, Anmer Hall.
The Meades even attended the same Christmas Day service at Sandringham as the Royal Family over Christmas.
Tom Van Straubenzee aka 'Vans'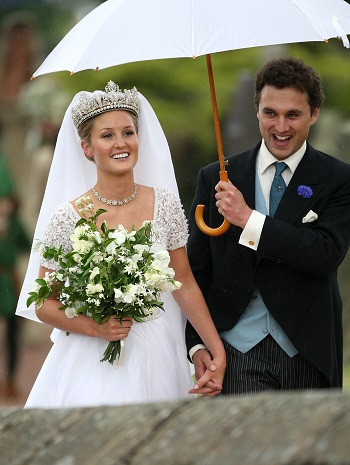 The man known as 'Vans' is Prince William's best friend and one of Princess Charlotte's godparents, who gave a joint best man's speech at Williams' wedding.
They attended Ludgrove prep school together in Berkshire and joined William on his gap year to New Zealand.
Last year, he divorced Melissa Percy, the youngest daughter of the Duke of Northumberland, after she filed on the grounds of his unreasonable behaviour.
Some blame his reputation as a 'ladies man' while others say he tried to make things work and it was her party lifestyle that attributed to the marriage's downfall. After their split, he was invited to a Middleton family ski holiday.
He is now said to be dating LA-based music producer Alexandria Jackson.
A source told the Daily Mail: "Kate felt sorry for Thomas after his much-heralded marriage fell apart so quickly, and the unfortunate labelling of him by the Percy clan, which is why she agreed to his inclusion."
Princess Diana was the nanny of Tom Van Straubenzee's cousin and also dated his uncle, Willie, after she divorced Prince Charles.