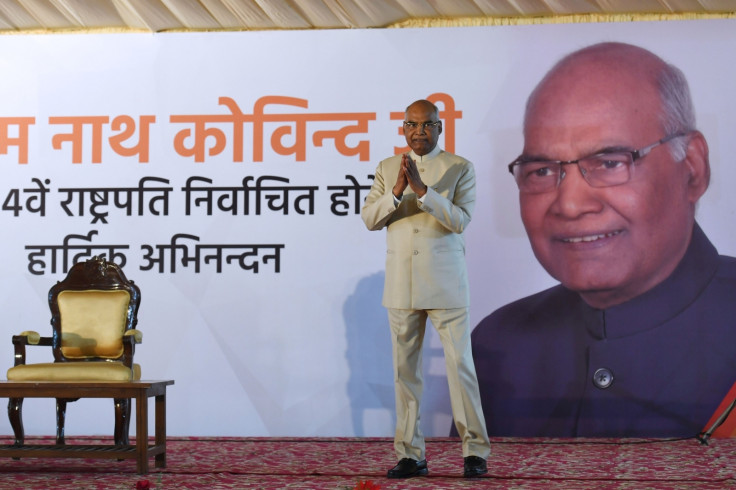 Ram Nath Kovind – this name has been searched for more than 500,000 times on Google within 24 hours after the announcement of candidature for India's 14th president. Relatively an unknown political figure, 71-years-old Kovind will hold top constitutional post after he won by a comfortable margin on Thursday, 22 July presidential elections.
What sets him apart is that he is only the second president hailing from the "Dalit" community, who were once regarded as untouchables and still face social discrimination. Though the president in India is largely a ceremonial role, there is heavy symbolism attached to the position. The president will ]have the power to make the final call when there is a political crisis or hung parliaments or when provincial governments are dissolved.
"My election as President of India is to represent all such Kovinds toiling away to make a living," said the president-elect. Born in the rural parts of Uttar Pradesh, the understated politician's ascent to the highest public office is also seen as the governing Bharatiya Janata Party's (BJP) attempt to reach out to the Dalit voter base.
Kovind, originally from an agricultural family, entered into full-time politics in the early 1990s. Though he lost Lok Sabha (lower house) elections twice, the BJP nominated him in the Rajya Sabha (upper house) allowing Kovind to serve two terms between 1994 and 2002.
The BJP painstakingly made efforts to make Kovind, who was the governor of Bihar at the time of presidential nomination, win the elections through a series of political manoeuvres. Although Kovind's position will merely remain titular, analysts believe his rise will help the BJP in its 2019 election campaign among 200 million-odd Dalits in India.
Welcoming Kovind, who will take the baton from Pranab Mukherjee on 25 July, Prime Minister Narendra Modi has sent out several tweets congratulating the president-elect.