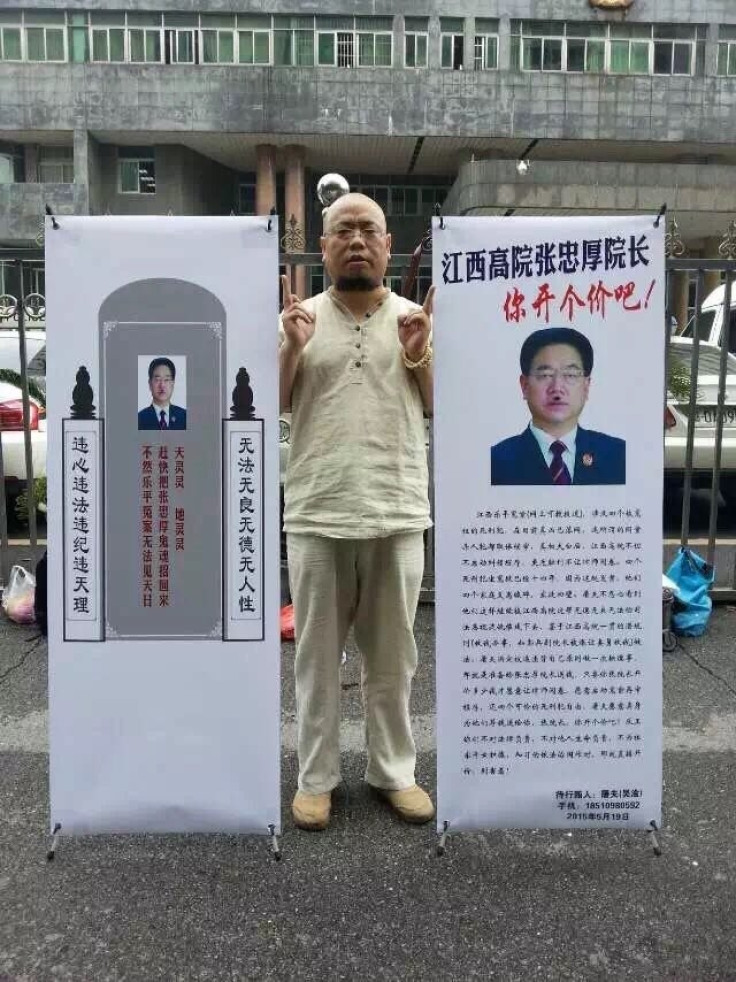 Human rights activist Wu Gan has been sentenced to eight years in prison by a Chinese court. Two years after being detained, the prominent campaigner was found guilty of subversion.
A former member of the border security force, today Wu is Known popularly by his online alias Super Vulgar Butcher. His arrest in 2015 for protesting outside a court house and subsequent detention made him a noted face of the civil movement.
"The court found that the defendant Wu Gan became dissatisfied with the existing political system," the 26 December verdict stated. "Wu Gan has long used information networks to spread a great deal of rhetoric and to attack state power and the system established by the constitution."
The Tianjin no 2 people's court added that Wu was "dissatisfied with the current system of governance, and that gradually produced thoughts of subverting state power". He was also accused of spreading false information and using the internet to insult people.
The activist earned fame for his particularly boisterous style of protest. He would organise and help plan these outside courthouses and government offices in support of plaintiffs and defendants who accused officials of abusing power.
His screen name was inspired by criticism for his crude rhetoric style.
At his sentencing, Wu promised to appeal his case, adding that he was "grateful to the [Communist] party for granting me this lofty honour". According to the Hong Kong Free Press, his lawyer Yan Xin opined that the verdict was meant to set "an example so other activists will say they are guilty when accused of crimes against the state".
"It's clear (Wu) was sentenced so harshly because he refused to plead guilty," the lawyer noted.
As if to confirm Yan's suggestion, on the same day as Wu's hearing, a prominent human rights lawyer Xie Yang was exempted from serving a sentence after pleading guilty to subversion charges. He had previously claimed he was tortured while in detention but on Tuesday denied those claims.
"On the question of torture, I produced a negative effect on and misled the public, and I again apologise," he said at his trial.
Both Xie and Wu were part of a group of 250 people who were arrested and interrogated back in 2015 for taking up civil rights issues that were considered sensitive by the ruling Communist Party.
.