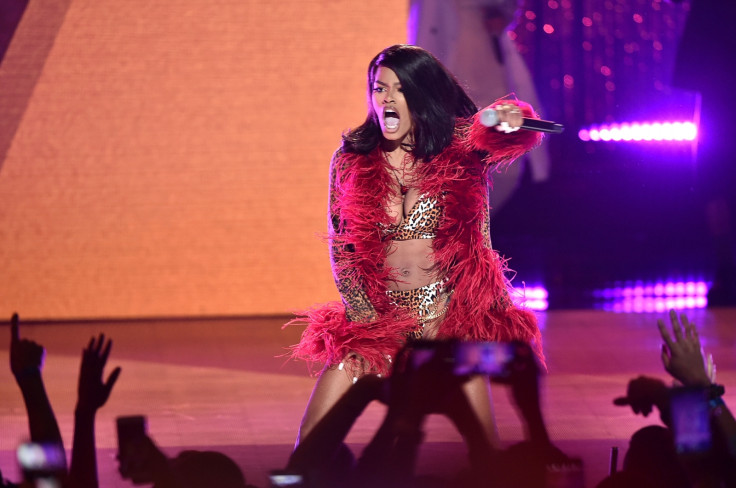 Like every year, the MTV VMAs this time around was also filled with moments that have sent social media on overdrive. Among the several drool-worthy moments was when Kanye West dropped his new music video Fade during the awards on Sunday night.
Although he did grab eyeballs as he referred to the infamous conflict involving him, Taylor Swift, and Kim Kardashian, it was the sensuous star of his new video, Teyana Taylor, who ultimately stole the show. While she is not a newcomer, here are a few facts compiled by IBTimes UK about the 25-year-old dancer.
Taylor with the envious physique is a mother-of-one
The woman, who grabbed attention with her fit physique in the Fade video, has an eight-month-old daughter with NBA star Iman Shumpert. Taylor was engaged to the Cleveland Cavaliers player, when their first child — Iman Tayla Shumpert Jr — was born in December 2015. She even had a dramatic delivery with help from her fiancé at their home.
She is a known face on MTV
Taylor made her TV debut with the MTV show My Super Sweet 16 in February 2007. And the VMA breakout star's music career too had started in the same year when she was signed by Pharell's Star Trak record label. In fact, reports suggest she crossed paths with West through Pharrell's band N.E.R.D. during a tour in 2008.
She had been signed by West's G.O.O.D. Music label back in 2012, and already has a new album on the way.
The singer-performer has also tried her luck with acting
Although not in a major role, the all-rounder has made an appearance in a couple of movies as well. She has starred in Madea's Big Happy Family, and Stomp The Yard: 2 Homecoming.
Her svelte figure is not an outcome of intense workout or dieting
Despite being a new mother, the MTV veteran wowed viewers with her toned physique in the Flashdance-inspired routine from West's video. In case you are wondering if that's the result of an intense fitness regime, then hear out what Taylor said. "I would be lying if I told you that I have hardcore workouts, because I really don't. But, I do a lot of squats," she explained in an interview earlier, adding, "The elliptical is my baby."
She has celebrities like Kim Kardashian freaking out over her body
Check out these tweets: