Who was Sir Clement Freud? Veteran broadcaster and MP accused of child sex abuse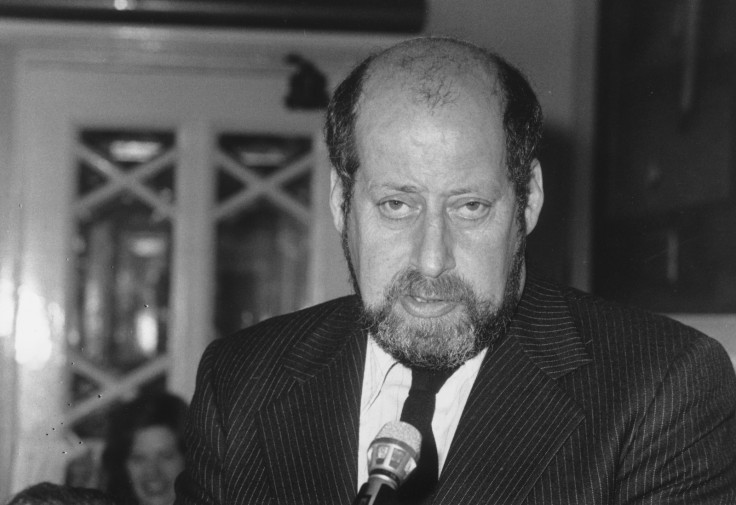 The veteran writer, broadcaster and politician Sir Clement Freud is facing accusations he sexually abused two girls over a period of decades. Freud, who died in 2009 aged 84, is accused of abusing one girl who he first met when she was 10 and assaulting a second women when she was child before raping her when she was 18 between the late 1940s and 1970s.
The allegations against Freud are due to come out in an ITV documentary Exposure: Abused and Betrayed - A Life Sentence, which was made by the same production team who helped exposed Jimmy Savile as a serial paedophile.
Prior to the broadcast of the show, Freud's widow, Jill Freud, issued a statement she was "deeply saddened and profoundly sorry" for what has happened to his alleged victims.
She added: "This is a very sad day for me. I was married to Clement for 58 years and loved him dearly. I am shocked, deeply saddened and profoundly sorry for what has happened to these women. I sincerely hope they will now have some peace."
Born in 24 April 1924 in Berlin, Freud was the grandson of Sigmund Freud, the influential psychiatrist credited with creating psychoanalysis. His brother is well-known artist Lucian Freud, who died in 2011 aged 88.
Coming from a Jewish background, his family eventually fled Nazi Germany in 1933 before moving to London. After being educated at Hampstead prep school and the prestigious St Paul's school in, south-west London – where he had to learn English – Freud began what would become a hugely varied working career, starting in the hotel business as an apprentice at the Dorchester, near London's Hyde Park.
He went on to serve in the army before returning to hotels to work at the Martinez in Rennes. He entered the world of journalism in the 1950s, writing on a range of subjects including cookery and sport. He was published in a diverse range of newspapers and magazines such as the Guardian, the Sun, the Daily Telegraph, Punch and the New Yorker.
It was in the 1960s that he began working in broadcasting, a career which would continue for the rest of his life. His pet food commercials with Henry the dog launched his career in TV and radio mainly due to his distinct voice and delivery style.
Throughout his media career, he was most famous for being a guest on BBC Radio 4's Just a Minute, appearing regularly in every series from the very first episode in 1967 until his death in 2009. Freud holds the record for most number of appearances of the programme with 544, a total which looks likely never to be beaten.
Freud began his political career quite late in life in 1973, when he beat the odds to win the Isle of Ely seat for the Liberal Democrats in 1973 aged 50. He held the rural constituency for 14 years, before eventually losing the redistributed seat of North East Cambridgeshire in 1987. He was later knighted in the same year for public service.
In 2009, Freud died at his London home nine days short of his 85th birthday. He was survived by his wife, five children and 17 grandchildren.
The Liberal Democrats described the allegations against him as "horrific". A spokesperson added: "We are desperately sorry to learn that lives have been ruined by a man whose public face was so greatly at odds to his true character. Clement Freud was a senior figure in the Liberals, our party's predecessor, and we are deeply shocked and horrified by this news. Our party was never aware of what happened, and our hearts go out to the women who were affected."
Exposure: Abused and Betrayed – A Life Sentence will be broadcast on ITV at 11:05pm on Wednesday. (15 June).
© Copyright IBTimes 2023. All rights reserved.