Security has been stepped up in northern France over fears that the ugly scenes that marred England's Euro 2016 clash against Russia in Marseille could be repeated. Around 6,400 police and emergency services will be deployed across Lens and Lille, where England and Russia play their next matches in the tournament respectively.
A ban on the sale of alcohol in Lille went into effect at 6pm local time on 14 June and will last until the morning of 17 June.
England are in action against Wales in Lens on 16 June, but fans have been officially advised to stay away from the small city if they do not have a ticket and follow the match at the fan zone in nearby Lille.
Thousands of Russian fans will also be staying in Lille at the same time, as their team plays Slovakia in the city on 15 June.
Around 50,000 England and Wales fans are expected to be in Lens over the next 48 hours.
Security will also be beefed up inside the stadiums after Uefa acknowledged that mistakes were made with segregation at Marseille's Stade Velodrome, where Russian fans charged at their English counterparts after the 1-1 draw between the two teams on 11 June.
Extraordinary measures
Michel Lalande, state prefect of the Pas-de-Calais region, said English and Russian police officers would work alongside the local forces in Lille to identify troublemakers. "Before last weekend, nothing would have justified these measures," he was quoted as saying at a briefing in Lille by the AP news agency.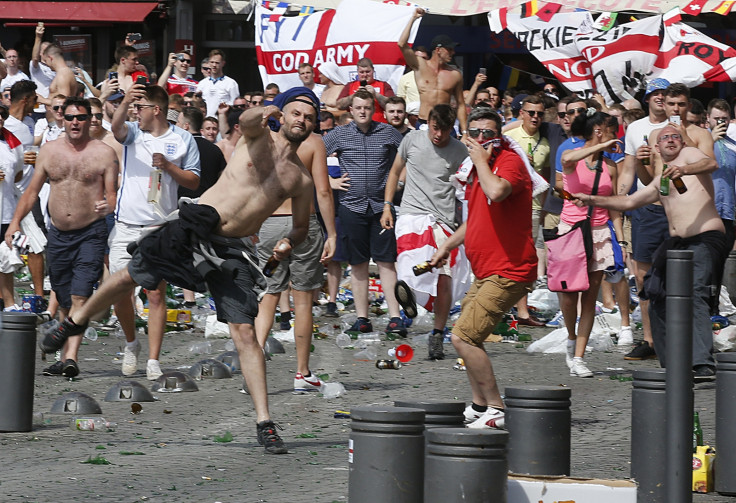 Regional administration head Fabienne Buccio added: "We will have a strong police presence with more than 1,200 police officers present in Lens and you can add 1,200 more with the private security that will be mobilised that day.
"We have strengthened the safety systems inside of the stadium. [Security] will be present in the stands ready in order to intervene quickly in the stadium if there are clashes between supporters.
"There will be reinforced procedures outside the stadium. The town will be in lockdown by the police."
Russia have been given a suspended disqualification from Euro 2016 and a €150,000 (£119,000) fine by Uefa as punishment for the violence in the stands following the match against England.