Roughly three million tweets were sent out about US President Donald Trump's speech to Congress on Tuesday (28 February), surpassing the previous record of 2.6 million and making it the most tweeted speech by a president in history.
But the main question in everyone's search engine was: "who wrote Donald Trump's speech?" According to Google, that was the top query people were searching for. The speech's conciliatory and tempered tone came as a surprise to many.
"The president has broken the mould in so many ways," said ABC News' George Stephanopoulos, but the speech was "quite a traditional structure" in comparison to his usual addresses, such as the combative impromptu press conference he held on 16 February where he doled out insults and railed against the media, or his recent rally at a conservative conference where he called the media the "enemy of the people".
Republican House majority speaker Paul Ryan tweeted out that Trump's speech was "a home run". NBC News pundit Nicolle Wallace called it "the best speech of his political career" and that "it felt like an intervention had taken place".
Perhaps one had. "The speech was all [Stephen] Miller, but Ivanka [Trump] worked hard on it with him on many of the parts, especially affirming that the president's desire to have an uplifting and aspirational speech was right," a senior administration official told Axios by email.
"Ivanka was working with Miller in his office in the afternoon on the speech, including the paragraph on 'paid family leave ... women's health ... clean air and clean water,'" the official wrote.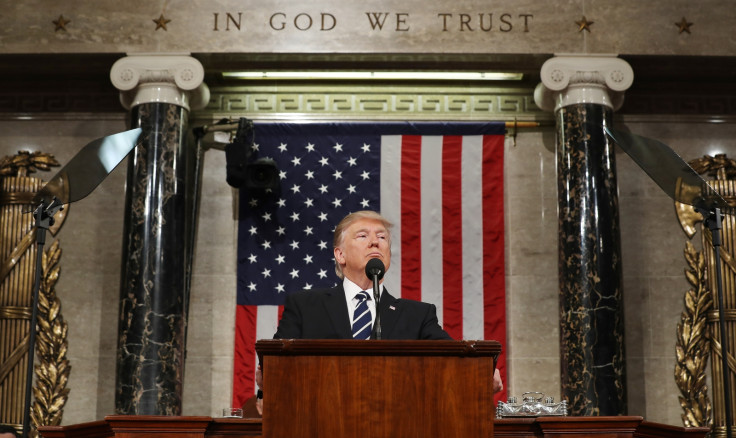 Last week Ivanka Trump met with her father and spoke with him and Miller (a White House speechwriter and policy adviser), White House Senior Counselor for Economic Initiatives Dina Powell and White House Director of Strategic Communications Hope Hicks about how they could make the speech resonate with more Americans, according to the source.
Apparently it was also Hicks "idea to add the upfront line about how 'we are a country that stands united in condemning hate and evil in all of its very ugly forms,'" the source added.
The speech may have had so many people confused that the fourth most searched question was whether or not Trump was a Democrat or a Republican.
It is certainly playing well. According to a CBS News poll of viewers who watched the speech, 76% approved of Trump's address. Approximately 82% found it "presidential" and 71% found it "unifying" and "inspiring."