Former Director of National Intelligence James Clapper said Russian President Vladimir Putin appears to be handling President Donald Trump, like "an asset" and the internet seems to be having a collective jaw drop. During an interview with CNN, Clapper weighed in on the recent friendly phone calls between the leaders including one when Putin thanked the US and CIA for sharing intelligence that helped thwart a potentially deadly terror attack in St. Petersburgh.
While the US and Russia have shared such intelligence quite often and "for a long time," Clapper said the gesture seemed "rather theatric" over an event that usually occurs globally "below the radar".
According to US intelligence, the attack was set to take place at the Kazan Cathedral and several other locations in St. Petersburgh.
Clapper explained that his previous experiences of trying to share intelligence with Russia since the 1990s and described it as mostly a "one-way street" with Moscow not reciprocating as much.
He also noted Putin's background serving as an officer in the KGB, the Soviet Union's key security agency.
"I think this past weekend is illustrative of what a great case officer Vladimir Putin is," Clapper told CNN's Jim's Sciutto. "He knows how to handle an asset and that's what he's doing with the president."
He later clarified: "Well, I'm saying this figuratively. I think, you have to remember Putin's background. He's a KGB officer. That's what they do. They recruit assets. And I think some of that experience and instincts of Putin has come into play here in his managing of a pretty important account for him, if I could use that term, with our president."
Clapper's remarks come after Putin and Trump had two friendly phone calls in four days. The first one was initiated by Trump who called his Russian counterpart to thank him for his words of praise about the US economy during Putin's national press conference. They also discussed the "very dangerous situation" in North Korea.
The White House said Trump "appreciated" the second call and "both leaders agreed that this serves as an example of the positive things that can occur when our countries work together."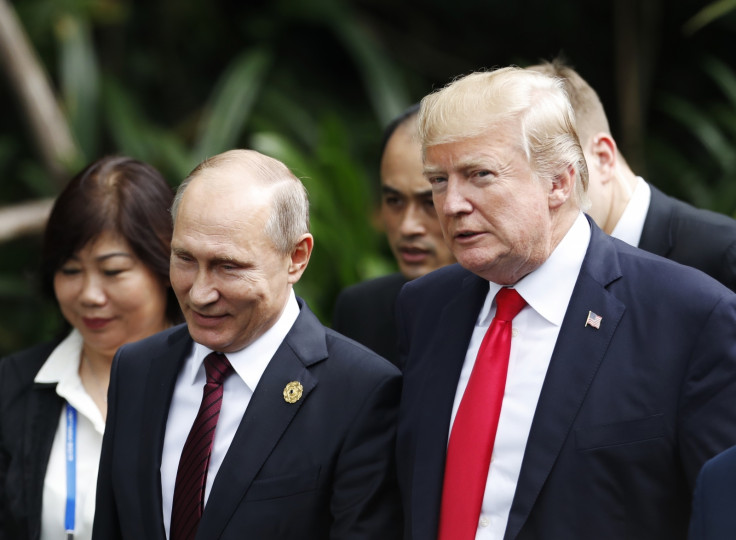 The calls come amid tense relations between US and Russia amid the ongoing investigations into Russian interference in the 2016 election and alleged collusion between Trump's team and Moscow.
The US intelligence community concluded in January that Putin ordered an influence campaign designed to undermine American democracy, hurt Hillary Clinton's chances and help Trump win the election. The Kremlin has denied any meddling in the 2016 race while Trump has slammed the ongoing probes as a "Democrat hoax."
In the meantime, Twitter had some thoughts on Clapper's remarks about the president and his relationship with Putin.
"Clapper has a half-century of experience in U.S. intelligence. His words must be heeded," one Twitter user wrote.
Another said: "James Clapper is right, btw. Whether wittingly or unwittingly, Trump is playing right into Putin's plan to weaken the U.S. internally and on the global stage."