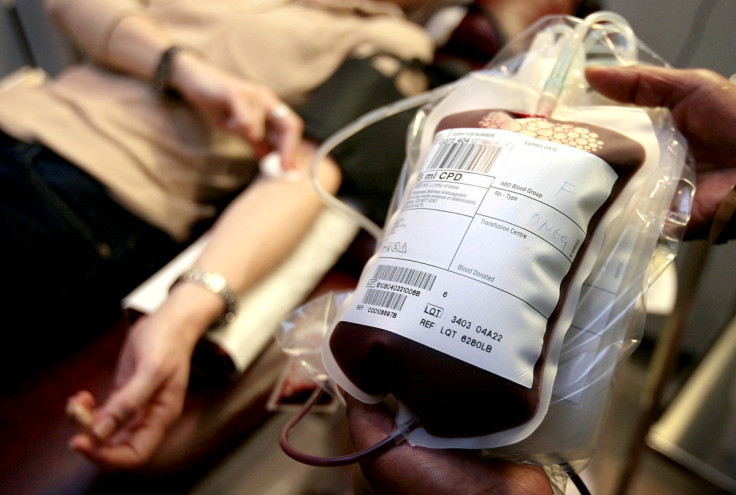 Blood has a short shelf life and new donations are vital for replenishing stocks. In England alone, around 8,000 blood transfusions are carried out every day – and around 200,000 new donors are needed every year, as some donors can no longer give blood.
While certain criteria must be met, men and women who are fit and healthy can donate blood every three and four months respectively. Over the last 10 years, however, the number of people donating life-saving blood has plummeted by 40% – and although the UK is in desperate need for more blood, gay men are prohibited from donating for 12 months after having sexual intercourse.
Until five years ago, it was forbidden for a gay man to donate blood. In the 1980s, when Britain was gripped by the Aids crisis, a lifetime ban on gay men donating blood was introduced across the UK, on the understanding that gay and bisexual men are more likely to carry HIV than their heterosexual counterparts.
This outright ban remained in place until 2011, but it was replaced with a 12-month ban for men who are sexually active. The ban applies even if men who have sex with men (MSM) have used condoms and includes both anal and oral sexual practices. It was adopted by England, Wales and Scotland and this week, Northern Ireland will finally follow suit.
At the time the 12-month ban was brought in, the NHS defended the decision, stating the deferral period had been left in place because there is a "window period" after infection with certain blood-borne viruses – such as HIV and Hepatitis B – in which they cannot be detected.
Others who are prohibited from giving blood include those who have had sex with a commercial sex worker in the last 12 months, people who have been sexually active in regions of the world where HIV/Aids is very common and anyone who has ever injected drugs.
If the contaminated blood goes unidentified, the blood may be transfused, which could result in the transmission of infection to patients.
However, some argue that this one-year time period is excessive considering modern testing abilities. All donated blood is tested for a variety of viruses and diseases.
Others point out that straight people who may have had unprotected sex are able to donate – despite the risk they may pose – while gay men who have regular sex in loving and safe relationships are unjustly banned from donating blood. Critics say the ban is both prejudiced and overly prohibitive at a time when blood banks are running dry.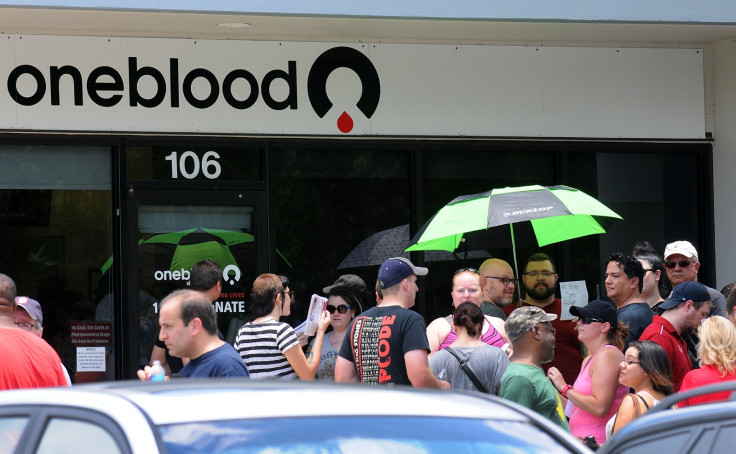 "We agree that safety is vital, but the 12-month ban policy is both discriminatory and flawed," says Kim Sanders, communications manager at the charity Stonewall. "By focusing on sexual orientation, the system ignores the increased risk of infection from straight people who have engaged in risky behaviour.
"This means some higher-risk straight donors may be giving blood without being subjected to the same scrutiny as gay and bi men. It may also make gay and bi men feel unable to contribute, regardless of their sexual history."
A 12-month ban is also in place in the United States, which garnered attention after the murder of 49 people at an LGBT club in Orlando, Florida. After the worst mass shooting in American history, blood banks put out urgent calls for donors to help hospitals deal with the huge influx of injured people. Many in the gay community queued down the streets to donate – only to be told they could not.
The shooting led for increased calls to abandon – or at least review – the 12-month ban to ensure it is in keeping with up-to-date scientific evidence.
"We are continuing to push for a fair donation system where all donors are asked about their sexual history and risky behaviours, irrespective of their sexual orientation," Sanders said. "This would not only potentially increase blood stocks in times of shortage, but would also create a safer supply by giving a more accurate, non-discriminatory assessment of risk among those willing to give blood."
Last year, public health minister Jane Ellison announced the ban would be reviewed by the Advisory Committee on the Safety or Blood, Tissues and Organs (Sabto) in 2016, stating the safety of blood supply is a priority.
"It is important to put it on the record that the blood service does not discriminate on sexual orientation," Ellison added. "Lesbians are free to give blood and their blood donations are extremely appreciated. The deferral period is based on sexual activity, and it applies to a number of other groups other than just men who have sex with men."