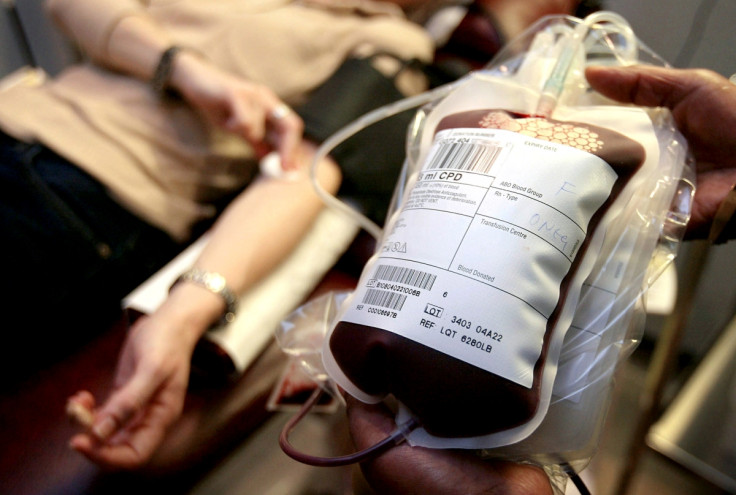 Reversing a 30-year ban, gay and bisexual men in the US will no longer be barred from making blood donations but only if they have not had sexual contact with a man for at least a year.
The US Food and Drug Administration (FDA) said that it had favoured the new measures a year ago after intense lobbying by activists who said a lifetime ban is discriminatory.
The FDA said last year that moving to a one-year abstinence requirement would not affect safety based on data from Australia where a one-year rule for active gay and bisexual men has been in place for over 10 years.
The previous lifetime ban dates back to the advent of Aids. However many medical groups, including the American Medical Association, believe a ban it is not supported by science - with America's Blood Centres calling the ban "medically and scientifically unwarranted."
US men are currently asked if they have ever had sex with another man since 1977, however the new questionnaire will ask men if they have had sex with another man within the last 12 months.
David Stacy, of The Human Rights Campaign, the largest gay rights group in the US feels, that the measures did not go far enough. He told AP: "It continues to stigmatize gay and bisexual men. It can simply cannot be justified in light of current scientific research and updated blood screening technology."
Every US blood donation is tested for HIV but there is a short time, roughly 10 days, between initial infection and when the virus can be detected by current blood testing techniques. The American Red Cross has estimated that the chance of getting a HIV-positive blood donation is 1 in 1.5 million.
Dr Peter Marks of the FDA believes that the move is "backed by sound scientific evidence". He added that they estimate a total lift in restrictions would increase the transmission of HIV through the blood supply by 400 percent. He said: "An increase of that magnitude is not acceptable."