Taylor Swift recounts details of alleged 'groping incident' at concert meet-and-greet
In the testimony, Swift described feeling 'violated' after alleged assault backstage at one of star's concerts.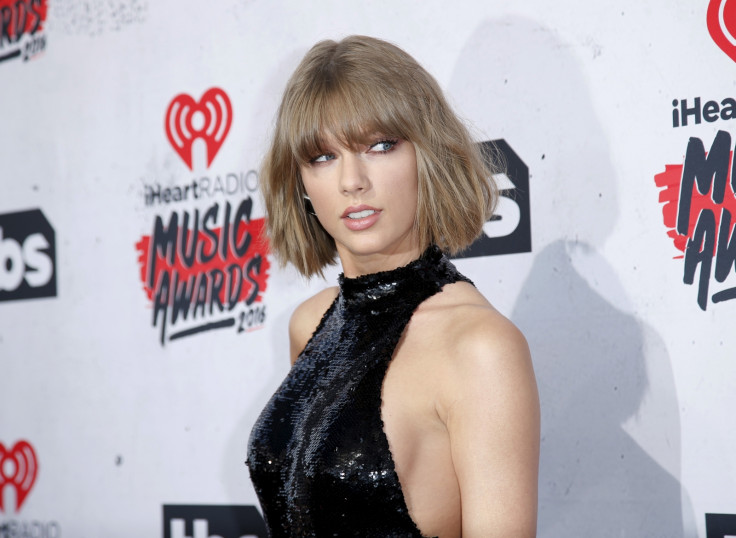 Details of Taylor Swift's counter suit against a radio DJ she accused of groping her, have been made public.
The 26-year-old pop star is embroiled in a legal dispute with David Mueller, who initiated a lawsuit against her in September 2015.
According to TMZ, he accused the singer of getting the former Denver radio DJ fired after he was accused of 'grabbing her derriere' during a meet and greet in 2013 at her concert in Denver, Colorado.
While Swift's lawyers succeeded in having a photo of the alleged incident sealed, a judge has allowed a transcript of Swift's testimony to be made public.
According to Billboard, Swift described feeling 'violated' after the alleged assault backstage at one of her own concerts.
"Right as the moment came for us to pose for the photo, he took his hand and put it up my dress and grabbed onto my ass cheek and no matter how much I scooted over it was still there. It was completely intentional, I've never been so sure of anything in my life," she states.
Describing how the incident affected her, she explained: "I remember being frantic, distressed, feeling violated in a way I had never experienced before.
"A meet-and-greet is supposed to be a situation where you're thanking people for coming, you're supposed to be welcoming people into your home, which is the arena for that day, and for someone to violate that hospitality in that way, I was completely stunned."
In his original lawsuit, Mueller alleged that he and his girlfriend were attending the concert and were invited backstage for a photo with Swift. He claims they returned to enjoy the show, when he alleges his co-worker DJ Eddie Haskell, bragged to him about taking a photo with the singer and 'grabbing her butt,' TMZ reported.
Mueller described how he was then approached by a member of Swift's security staff at the venue and accused of groping the Grammy award-winning star before being removed from the arena.
He said that he was fired immediately when news of the incident reached his workplace.
Swift responded to Mueller's claims in a counter suit, in which she stated: "Ms. Swift knows exactly who committed the assault – it was Mueller – and she is not confused in the slightest about whether her long-term business acquaintance, Mr. Haskell, was the culprit.'
"Resolution of this Counterclaim will demonstrate that Mueller alone was the perpetrator of the humiliating and wrongful conduct targeted against Ms. Swift, and will serve as an example to other women who may resist publicly reliving similar outrageous and humiliating acts."
The Shake It Off singer's lawyers also filed a motion for summary judgment, claiming that the initial suit by Mueller was unfounded as she never was in a position to get him fired Mail Online reports.
© Copyright IBTimes 2023. All rights reserved.