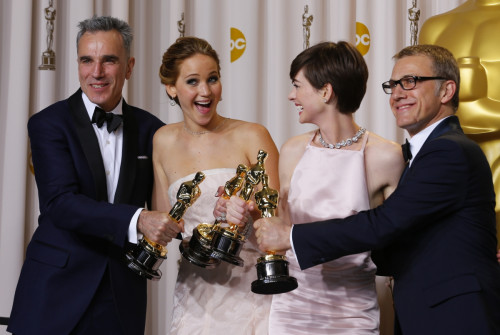 Often people lament the film industry's awards season as an excuse for rich Hollywood types to gather, drink lots and give each other a big pat on the back for just being swell.
Okay yes, yes it definitely is that, but awards season does far more good than harm for an industry often criticised for being devoid of originality and soul.
Were it not for the Baftas, Golden Globes and Academy Awards the movie business would be in a far worse state. Sure little golden gongs are handed out to people wearing clothes more expensive than the awards they're winning, but culturally these ceremonies represent an important time.
For two ceremony-laden months certain films that wouldn't normally have a biscuit's chance in Eric Pickle's office of being successful are plastered across the news thanks to the prospect of winning awards.
Inside Llewyn Davis, American Hustle and Dallas Buyers Club are just a few films that will do better now because they have awards season hype propelling them into the public consciousness.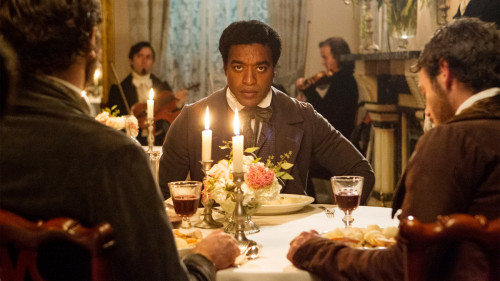 Imagine a film like Steve McQueen's slavery drama 12 Years A Slave going up against the likes of Thor: The Dark World or Despicable Me 2? It would bomb - but thanks to this blockbuster-free period the overall quality of the worldwide box office rises dramatically.
Being nominated can also propel worthy stars to the top of the Hollywood food chain. Instead of largely talentless models using their jawlines and slender figures as CVs, those with genuine acting talent find themselves the stars of critically and commercially successful big budget record-breakers.
Jennifer Lawrence's performance in Winter's Bone caught the attention of Hollywood back in 2010 and before long she was nominated for in the Best Actress categories at the Oscars and Golden Globes.
She lost out on both occasions to Natalie Portman in Black Swan, but her profile was raised significantly and off the back of that she won herself the lead role in a little film by the name of The Hunger Games.
With two Hunger Games films released and two yet to come the series has already grossed nearly $1.5 billion. Lawrence is also one of the many new stars of Twentieth Century Fox's X-Men series. On top of this she still found time to prove her acting chops and earlier this year won the Oscar for Best Actress thanks to her performance in Silver Linings Playbook.
This year she will likely be nominated again, this time in the Best Supporting Actress category, and she has a fair chance of winning that as well.
Jodie Foster was another young actress (even younger, at 13) nominated for an Oscar whose career was made thanks to the recognition of awards ceremonies. In 1977 she was nominated in the Best Supporting Actress category for her part in Martin Scorsese's Taxi Driver, and his since been nominated three more times – winning two.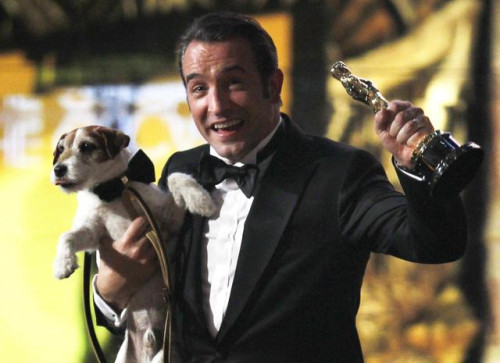 As for the films, in 2012 black and white silent feature The Artist bowled everyone over during awards season and took home that year's Best Picture and Best Actor prizes. Thanks to the hype surrounding it and a few well-timed re-releases in US cinemas the film brought in $133 million (£81m), nearly 10 times its original budget.
There are three kinds of awards nominations – those that recognise established names doing what they do best (Scorsese, Steven Spielberg, the Coen Brothers, Woody Allen), those that adhere to film staples voters are known to love (biopics, British royals, war epics) and then the smaller films from unheard corners of the film industry.
Winter's Bone, The Artist, Beasts of the Southern Wilds, An Education and Sideways are just a few examples of films that enjoyed far greater success thanks to awards season. Their moments in the spotlight also kick-started the careers of their stars and directors.
Alexander Payne, who directed Sideways, is now a contender with Nebraska. The Artist's Jean Dujardin has started a Hollywood career with roles in The Wolf of Wall Street and George Clooney's upcoming The Monuments Men. Then there's Carey Mulligan who starred in An Education and, of course, Jennifer Lawrence.
It's in making stars and filling cinemas with intelligent films that awards season proves its worth. Of course there's nothing wrong with the blockbuster season – big budget films are entirely capable of being intelligent also, but between January and February we get films of a different feel and flavour.
If watching actors and directors give each other little golden statues is what we have to do to enjoy films like Wolf of Wall Street and American Hustle at the start of each new year – then any whiff of self-indulgence must be worth it.