Why Japan's Shinzo Abe coasted to an election victory despite being far from popular
The incumbent ran on a predictable platform in unpredictable times and prevailed.
It is often said that should you wish to see Tokyo's hustle and bustle, there is no better place to get a feel of the Japanese capital other than a walk across the famous intersection outside its Shibuya Station.
When the lights turn red at this enormously busy urban traffic artery (pictured below), they all do so at the same time in every direction. As the traffic stops completely, pedestrians scurry into the intersection from all sides, crossing diagonally to straight, and all around.
Once you've done the walking, you can observe the scramble rather affordably from a second story window of a Starbucks in the Tsutaya building on the crossing's North end or from the McDonald's across the road, so assuming you can get a coveted strategic window seat.
Joining the scramble on Tuesday (24 October) night to fight off his jetlag and to gauge the country's political mood, your correspondent found that newly re-elected Prime Minister Shinzo Abe remains an acquired taste for many despite his recent thumping re-election.
He wants to change Japan's pacifist constitution, in place since 1947, and allow the country to have an offensive, and not merely a defensive army, navy and air force.
He is raising VAT in 2019 and also wants closer ties with US President Donald Trump, who divides opinion as much in Japan as he does stateside, and in quite a few countries in between. Add to it all, Abe's administration has been dogged by allegations of cronyism.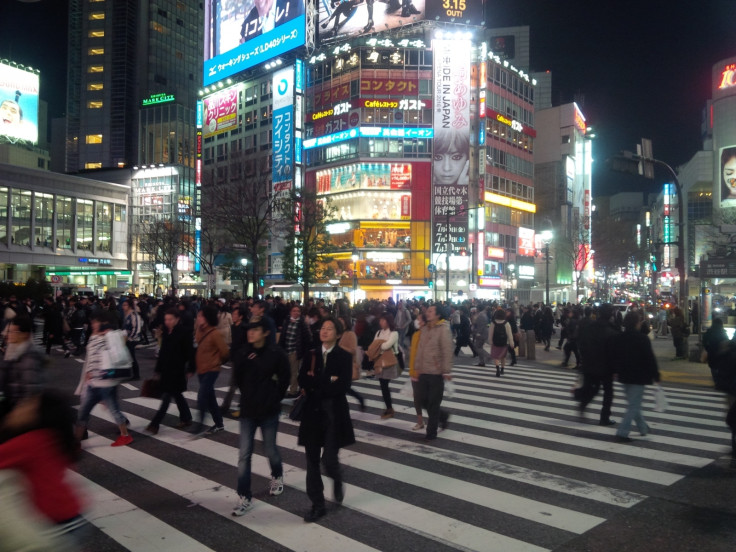 Yet for all of that, on Sunday night, Abe romped home in a snap election he had called with opposition parties making none of the gains some political analysts were predicting.
The PM's Liberal Democratic Party and a small coalition partner have together secured at least 313 seats in the 465-member lower house, passing the 310-barrier for a two-thirds majority. By contrast, the opposition Party of Hope – founded by Tokyo's populist Governor Yuriko Koike – took home a hopeless 49 seats, and the Constitutional Democratic Party of Japan won 55 seats.
And the reason for Abe's success? "His predictability", quips Keiji Morita, a 37-year old mechanical engineer, and fellow srambler at Sibuya crossing. "With him what you get is what you see; you may not like it, but in 'these times' could you risk it at the ballot box? I suspect many of us didn't want to take that risk."
'These times' that Morita flags, in the main, allude to North Korean dictator Kim Jong Un who has test-fired missiles over Japanese territory, and threatens Tokyo on a regular basis.
Furthermore, with the Japanese economy in growth mode, many like Keisuke Fujimori, a 26-year-old animation art worker, feel changing leaders would have been unwise. "I don't agree with Abe's politics, especially his move to change our constitution. But I felt as far as the economy goes – his premiership has been good for Japan and the stock market."
Fujimori's thinking does have wider acceptance. Anecdotal and empirical evidence in Tokyo suggests the ongoing stock market rally is being sparked by individual investors in lockstep with institutional investors.
Pick up the phone to any analysts' hub from SMBC to Nomura, Toyo Securities to HSBC, and chances are you'll get bullish short-term vibes on the direction of the Nikkei 225. The index closed higher on Tuesday for a record 16th straight session, thereby marking its highest closing level in 21 years and three months - at 21,805.17 - up 0.50% or 108.52 points.
In fact, the index hasn't been as bullish since July 1996. Commentators also expect the Bank of Japan's "ultra-loose" monetary policy, which has underpinned 'Abenomics', to continue. The move has seen the central bank create up to JPY80tn (£528bn) per year to inject into the country's bond and equity markets while holding interest rates at just below zero.
Should Abe deserve credit for that? "On some level yes," says Meghumi Sadamori, a 33-year-old post doctoral academic.
"We are used to things being sluggish. Suddenly, Abe's arrival has shaken things up, at least by Japan's slow-moving pace of economic reforms. I doubt the PM will use his new mandate for more wholesale economic reforms, properly confront the issue of an ageing population, but at least he's seen to be doing something and has portrayed a better appetite for change than others."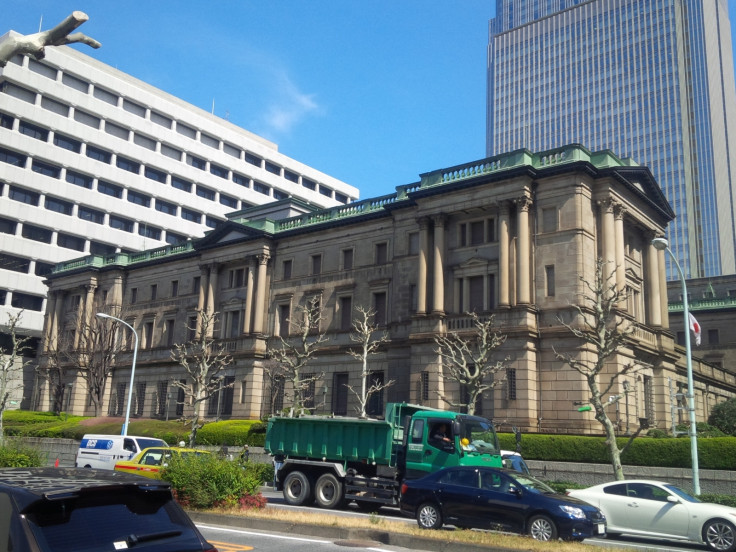 Also with inflation averaging a mere 0.4%, few seem to be complaining about Abe's planned VAT hike in 2019. But cab driver Shinji Ishiwara, a 42-year-old, your correspondent's ride out of Shibuya isn't among them.
"I don't like the [proposed] VAT hike. Tokyo has never been a cheap place to make a living in and to live in; we don't need prices to go up." But when asked who he voted for? "Abe...of course! The others are much worse."
Ishiwara has a point; Abe coalition's victory reflects as much the abject lack of suitable alternatives as support for the incumbent PM in the Japanese public's mind. Turnout was just 54%, but it would be harsh to describe the figure as voter fatigue, given that a typhoon and heavy rain hit much of the country on polling day.
As for the man himself, the election victory boosts his chances of winning another three-year term next September as leader of the Liberal Democratic Party. By default, that could see him last in office at least until 2021, effectively becoming Japan's longest serving post-war PM.
Given the lack of obvious opposition and in the absence of clear rivals, few are betting against him. That leaves Abe free to persuade a sceptical Japan about the need to dump its pacifist constitution into the dustbin of history.
---
Gaurav Sharma is the Business Editor of IBTimes UK. He has been a financial journalist for over 15 years, with a core specialisation in macroeconomics and commodities. Follow Gaurav on Twitter.
---