Time finally ran out for beleaguered UK airline Monarch in the small hours of Monday (2 October) morning, when at 4am BST its administrators declared it had 'ceased trading' just shy of the 50<sup>th anniversary of its inception.
It's difficult to be hard-hearted about the event, given that livelihoods of the airline's 2,100 employees are in tatters, some 110,000 customers are stranded around Europe with 750,000 more holding worthless tickets for travel in the future. However, the writing was on the wall.
The company only survived last October thanks to an investment of £165m from its majority shareholder Greybull Capital, making it the biggest inflow of cash in the airline's 49-year history at the time.
It was the third such rescue, following two prior cash injections both by Greybull in 2014 [of £125m] and by the Mantegazza family [£45m], who had once co-owned the airline since its inception in 1968.
Monarch's latest financials point to losses for the 12 months to last October of £317m. Myriad reasons have been suggested for its demise – a decision to scrap long-haul flights in 2014, the decline of the pound and its impact on aviation fuel priced in dollars, undercutting by its short-haul rivals, and rising terror threats at North African destinations that pushed every operator to a saturated Mediterranean tourism market, or perhaps all of the aforementioned.
Yet, in the cold light of day taking emotion out of the equation, the reason Monarch was destined for failure was its lack of innovation. You know an airline is in trouble, when its rivals, or let's say whom it perceived on paper to be its rivals, carried more passengers in a month than it did in a whole calendar year.
For instance, in 2016, Monarch carried less than 5.5 million passengers, while easyJet carried 74.5 million passengers, and Ryanair – Europe's biggest airline by passengers – carried 117 million. Norwegian Air Shuttle and Wizz Air reported passenger numbers of 29 million and 22.7 million respectively.
All of them were streets ahead of Monarch, for the airline's problem was that quite unlike easyJet, Ryanair, Norwegian and Wizz, it just didn't grasp the momentum budget carriers had built in the low-cost sphere using the power of the Internet, in a sector that looks and feels like it is in a race to the bottom.
Monarch still had the back-up support of its long-haul business, which none of the budget carriers, except for Norwegian had penetrated. And even there, Norwegian's deployment of the low-cost model on long-haul flights was, or rather is, appears more imaginative than anything Monarch attempted before it withdrew long-haul services altogether in 2014.
That left it competing on the low-cost short haul model, where it was a late entrant to a landscape it did not fathom, pitted against rivals with deeper pockets and an understanding of the model that Monarch well and truly lacked.
If it had to up the ante in the low-cost space, the move should have come in 2005-07 when many flag carriers, including British Airways and Lufthansa, started taking notice and adopting in their own way to a model effectively pioneered – for better or worse – by Ryanair; the original discounter of the European skies.
Additionally, while package holidays are not unfashionable, their popularity is not what it used to be, as budget carriers and competitive offerings via special sales by flag carriers have enabled customers to package their own holidays competitively and well in advance of travel.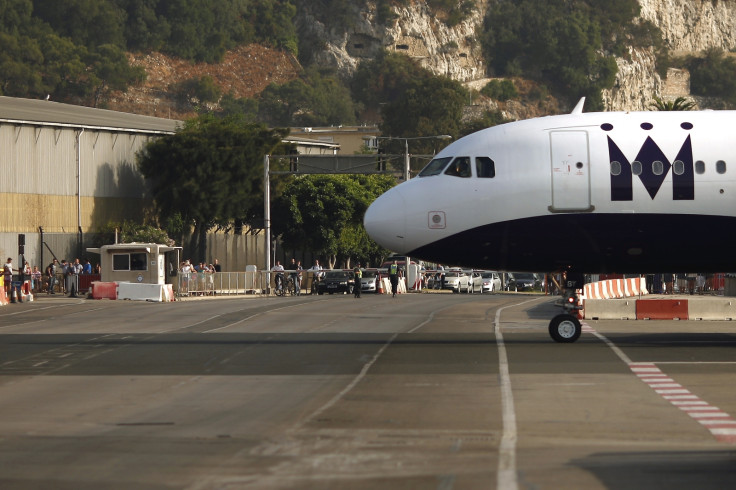 Yet, Monarch doggedly persisted with selling package holidays. Things came to a head when terror attacks in Egypt and Tunisia, and in Turkey which also suffered from a failed military coup, pushed other operators into the airline's main business of selling package holidays in Spain and Portugal. This triggered a price war on another front Monarch neither needed nor could afford.
End result - eight years on from the first sign of financial trouble, and three cash injections, several relaunches and remodelling exercises later, Monarch finally ceased trading shocking hardly anyone bar those directly impacted by its demise.
Ironically, the very domestic rivals – easyJet, Wizz Air and British Airways – whose innovative streak Monarch could neither imbue nor keep pace with have begun circling over what remains of the airline, doubtless after securing lucrative landing slots at airports such as Gatwick and Manchester.
It's highly likely they'll put them to better use than a now defunct weak player in a fiercely competitive industry simply failed to do.
---
Gaurav Sharma is the Business Editor of IBTimes UK. He has been a financial journalist for over 15 years, with a core specialisation in macroeconomics and commodities. Follow Gaurav on Twitter.
---