Exactly 40 years ago the world was captivated by the climax to possibly the most dramatic Formula One season of them all (it certainly seemed that way to this then-10-year-old). The epic battle between James Hunt and Niki Lauda had seen many dramatic twists and turns, not least the Austrian's near-fatal crash at the Nürburgring.
That Lauda was even competing in the final race of the season was a triumph of human spirit over common sense. Lauda decided not to risk his life again after one lap of that finale in pouring rain in Japan, but Hunt still had to finish on the podium to claim the championship. So enthralling was the contest that it was immortalised in the movie Rush, bringing the story to future generations.
This weekend another British racing driver, Lewis Hamilton, enters the final race of the season with a chance of winning the Formula One championship. It would, however, be easy not to notice Hamilton's showdown with Nico Rosberg in Abu Dhabi. Outside Formula One's hardcore fans the indifference is deafening.
Motor-racing is still big sporting business, so why was Hunt-Lauda lauded while Hamilton v. Rosberg has been barely noticed?
1976 was a season packed with incidents, while 2016 feels like so many others. Hunt was chasing his first championship, while Hamilton already has three to his name.
Hunt was driving a McLaren and Lauda a Ferrari. This year the contest is between one Mercedes driver and another. Perhaps that makes it a true battle of skills, for the cars are the same. Or perhaps it means that the sport has become even less competitive that only the drivers of one particular brand of car can win. Awarding points for all the drivers finishing in the top-ten does not mask the fact that few cars will ever win the championship.
The make and design of the car has always mattered in Formula One, but now it seems that the knowledge and power is concentrated in fewer and fewer hands. What is the point of supporting a minor team when they have so little chance of ever winning? In what other sport does the equipment maker win a trophy? Gunn & Moore and Kookaburra are not competing for the Indian Premier League's bat-maker's trophy. As much as Nike and Adidas compete for business and the highest profile stars, they do not actually win any sporting trophies.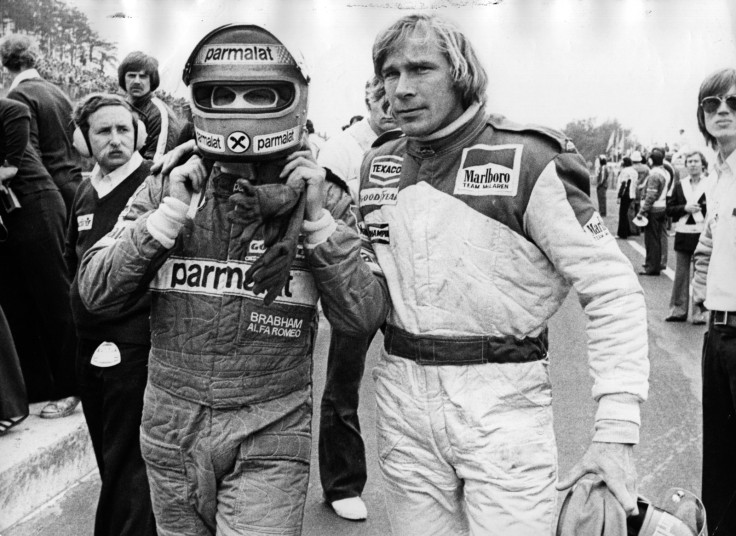 Those cars are also a lot safer now. Nobody wants fatalities, but the sense of danger, drivers living right on the edge, was certainly part of the sport's fascination. Indeed the sport as a whole feels more sterile than it did: less overtaking, fewer surprises.
The drivers too feel less engaging. Hunt was a flawed character, as interested in booze and birds as he was in cars. He earned just $200,000 for that championship winning season. He appeared on the front pages of the newspapers as often as he was on the back. Within three years he had retired from the sport. Lewis Hamilton is a handsome young man with prodigious talent, who became the youngest world champion in 2008 when he was just 23-years-old. And yet he is an aloof figure, who moved to Switzerland before he had even become champion, to maintain some privacy in his life or to cut his tax bill, depending on which viewpoint you subscribe to.
Formula One's overlord, Bernie Ecclestone, has been involved in the sport for far more than the 40 years between Hunt-Lauda and Hamilton-Rosberg. Formula One was always a rich man's sport but has become a business behemoth. Some would say more about business than sport. The search for ever greater TV revenues means that the casual fan rarely even knows which channel to watch to see the races. New Grand Prix circuits with little history have replaced the famous old names – always with an eye on even more cash.
Rosberg is favourite to win the title on Sunday, but Hamilton has a real chance. Plus, he already has three. If he were to overturn the 12-point gap with Rosberg he would win his third straight championship. He is an extraordinarily good driver and it is possible that we have just become complacent about how good he is. But it is hard to judge just how good a driver is when they are driving the best cars.