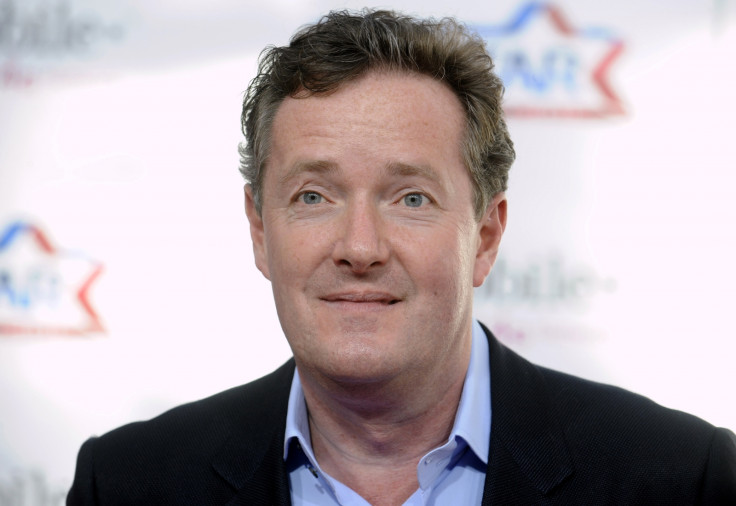 The day has finally come: Piers Morgan will be silenced for a whole day. Send thanks to his online arch-nemesis Lord Alan Sugar, who believes it's his duty to the nation.
Former tabloid editor Morgan, 51, announced that he would put away his phone and laptop, as well as stay off Twitter – the place where he tends to offend the most – for a whole 24 hours if £5,000 was raised for Comic Relief.
Just after making the declaration on Wednesday's (22 March) Good Morning Britain, business mogul Lord Sugar immediately donated the whole amount to shut his frenemy up, accompanied with a hilarious video message.
The 69-year-old said: "£5,000 to silence Piers Morgan for a whole day on Twitter – that's a bargain – the bargain of a century.
"Comic Relief, send me the bill straight away, I'll pay it immediately. It's going to be a wonderful day without that nutter clogging up Twitter with his nonsense for the whole day," he added.
The Apprentice star included the funny clip on Twitter with the words: "Just had the bargain of the century. Silenced @piersmorgan for a day on twitter @gmb @susannareid100. It's my duty to the nation."
One of his grateful followers replied to the video with: "This is exactly the kind of good for the nation ALL Lords should be carrying out . Well done", as another wrote: "If you hadn't already be knighted this might well have clinched it! Thank you! :)".
Morgan didn't seem too offended by the sacrifice he will have to make for charity, and instead appeared to be lapping up the attention on Twitter, while he still can. The Arsenal fan even agreed to wear a Tottenham Hotspur shirt if £50,000 was raised by 8am on Red Nose Day this Friday (March 24).
He said on the programme: "A little earlier I said I would come off Twitter for a day for Comic Relief if we raised £5,000. Within about seven minutes Lord Sugar, hovering in Florida, had posted a video to say he'd pay the whole thing to shut me up.
"So we then reset and I, in a reckless moment, said I would wear a Tottenham Hotspur shirt – which, if you know my football allegiance, is the nearest thing to hell imaginable – if viewers raised £50,000," he added.
Despite no one donating a big sum of money as of yet, a few of Morgan's friends have chipped in £1,000 to make him wear the football shirt, including Bradley Walsh, Jamie Redknapp, Michael Vaughan, Holly Willoughby, Robbie Savage, Rio Ferdinand and Kevin Pietersen. Gary Lineker promised £2,000 in a tweet that read: "I'm in for £2K if you wear it all day?" Morgan responded "Aaaarghhh. OK. Until 6pm", to which Linkeker replied: "Donated".
If you would like to donate to the bank of Morgan's humiliation, click through to his Just Giving Page which has raised over £5,000 since 9am on Wednesday.