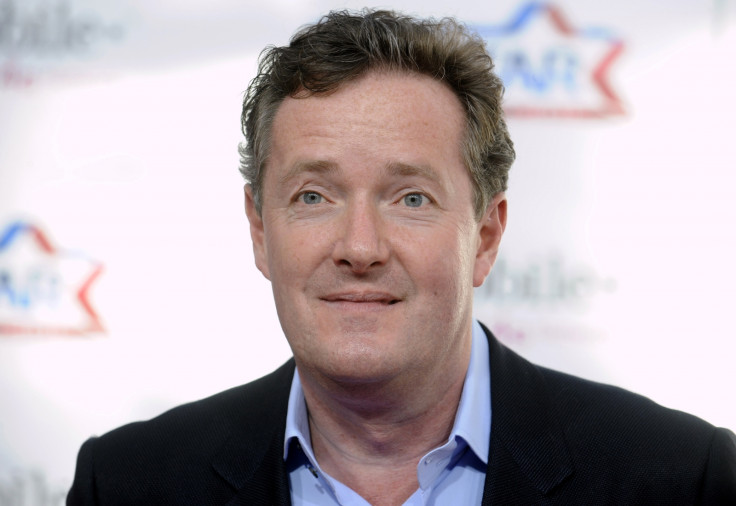 Another day, another Twitter spat with Piers Morgan and some type of celebrity. The Good Morning Britain presenter has indulged in his fair share of online wars in recent months, having public rows with the likes of JK Rowling and Ewan McGregor amongst others.
Now, the 51-year-old has managed to fall out with Irish 90s pop group B*Witched. Yes, that is apparently possible.
The controversial journalist managed to rub the adorable girl group up the wrong way during a discussion of their upcoming reunion on Good Morning Britain, shocking his fellow hosts by claiming he had never heard of them.
Amid Richard Arnold's report about the exciting forthcoming B*Witched revival, Morgan stated: "What is that? I've never heard of B*Witched... I've never heard of them, were they big?"
With their huge hits including C'est la Vie and Rollercoaster along with two platinum albums, some may think on-the-pulse Morgan would be well aware of who the 90s group from Dublin were, which includes twin sisters Edele and Keavy Lynch.
News that the former newspaper editor hadn't heard of them soon reached the pop group, and bandmate Lindsay Armaou jokingly told Morgan off on Twitter. She said: "So @piersmorgan doesn't remember us... we've just gone up a notch on the cool-ometer! :)"
Never one to shy away from a potential Twitter fight, Morgan took to the micro-blogging site to share: "Sorry, the only Bewitched that I remember starred a girl called Tabitha who did magic things with her twitching nose."
Perhaps looking for a reaction, Morgan sadly didn't get one since Aramou didn't bother to entertain the GMB host, instead ignoring his online slur.
Since declaring his ignorance, Morgan appeared to be on a roll with bashing famous people as he took a sweep at Victoria Beckham's fashion sense, tweeting a picture of her today (16 March) with the words: "What on earth is Victoria Beckham wearing? If this is fashion, I'm an aardvark."
He also stated to his 5.6m followers that he had no idea who former Made in Chelsea star Ashley James was, asking: "Who on earth is Ashley James?"
GMB airs weekdays on ITV from 6am.