How is it possible that the Real Madrid squad that has been able to win three of the last four Champions League titles is close to ruining their entire 2017-18 season in February? Why did they seem unbeatable last August only to now give fans the feeling that they can be defeated by any team?
There is big controversy over Los Blancos and, moreover, coach Zinedine Zidane in Spain. If there is one demanding football club in the world where players like Ronaldo or the French manager can be whistled, it is Real.
Pundits and media are labelling 'Zizou', Karim Benzema and Cristiano Ronaldo as the main causes of a spectacular fall that has come after they won almost everything at stake.
Some others remark that the sales of James Rodriguez and Alvaro Morata to Bayern Munich and Chelsea respectively have made a real difference.
But what if Real's problem has nothing to do with football, players, tactics or managers? Does it make sense that the same players who were able to impress the whole world during two successive seasons have simply forgotten how to dominate their rivals over 90 minutes?
There is a saying, often used by Rafael Nadal, which states that "the most difficult thing in sports is not becoming world number one; it is remaining in first position for the long term". Real seem to be suffering from a crisis of overconfidence that started during the Spanish Super Cup last August, when they beat Ernesto Valverde's Barcelona in a two-legged tie that many saw as the prologue to another dominant campaign.
But once the first setbacks occurred, Los Blancos have been unable to keep on fighting, something that goes against their badge and history. Nobody can blame them, because they have been able to win more than any other team in both Spain and Europe, but it seems surprising that no-one highlights the mental factor as the main reason for this disappointing campaign.
If we switch to tennis, we can see two examples of how a brilliant player can go from the top to the bottom in just a matter of months. Novak Djokovic seemed unbeatable in 2016, after a few superb seasons when he seemed the natural successor to Nadal and Roger Federer. But feeling the pressure of being world number one in each and every single tournament is tough.
During an interview with Vanity Fair, Nadal gave an interesting insight on the spirit that allows him to keep riding the crest of the wave for so long: "The first one is to work as hard as you can. And the second is to work as hard as you can as well.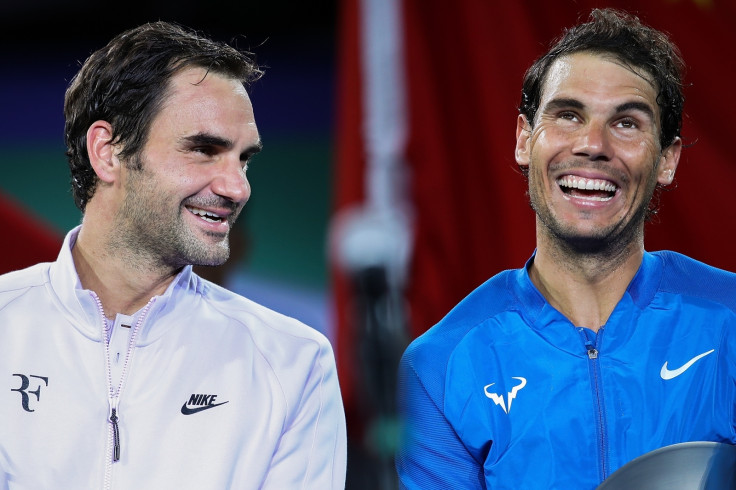 "And between step one and step two, do not believe that you are special, do not grant a minute to complacency. Be able, for example during an injury, to arrive every morning to the tennis court and rally for hours sitting in a chair. What is the reason for that? To keep the head occupied, the body in tension and the will trained".
According to what we have seen so far this season, Real's problems are mental. They fall after the first punch and it seems as if they are so used to winning that they cannot cope with any difficulties.
"You can train everything" Toni Nadal, Rafa's uncle and former long-time coach, told El Mundo once. "Body and mind. Since he was little, Rafael has had a perfect mental disposition and has worked very hard to improve his endurance. He has never thrown a racket to the court because that means letting frustration win the battle. It is good to assume your mistakes because if you get used to doing that, you limit your ability to grow personally".
It is sad to watch Real this season, as it was to watch Federer or Nadal between 2015-17. The tennis world knew that they were two of the greatest legends in the sport, but injuries and mental exhaustion - among other reasons - prevented them from lifting trophies as they had done throughout their illustrious careers.
But old rockers never die and now, both of them have shown to the world that even the most skillful players need privileged minds to succeed. Real have a superb opportunity against Paris Saint-Germain in the last 16 of the Champions League to show that they have something else other than simply the best squad in the world.