Why is There 'No Such Thing' as Rape on British University Campuses?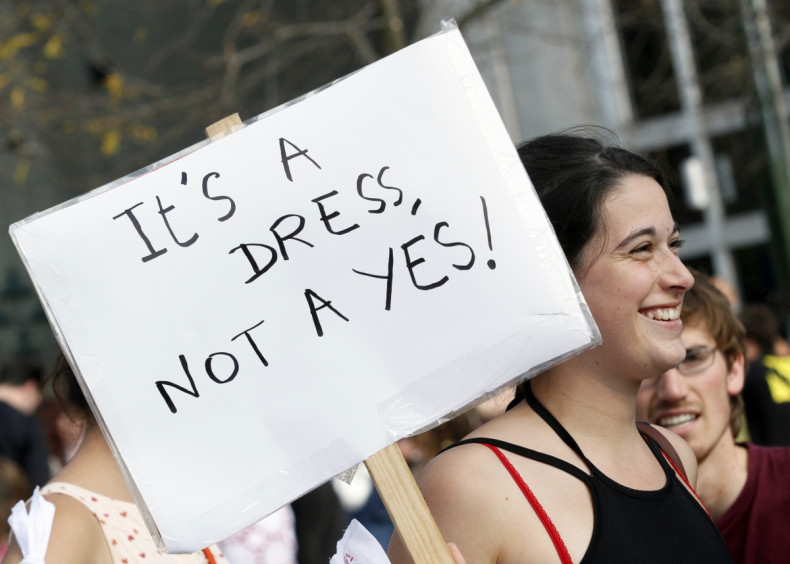 Rapes and sexual assaults at universities across the UK are becoming more prevalent. Far from the safe havens dedicated to nurturing young people into lives and careers, students are at increased risk of sexual harassment and violence.
Although this toxic environment is hindering the emotional development of young men and women across the UK, there is no policy to help eliminate this aspect of student life. Incidents go under-reported as young women are shamed into silence, while universities are reluctant to openly address the issue to protect their reputations. The last nationwide study was held four years ago, and since then, the issue has paled into the background.
Yet this week, the issue came to light once again with the arrest of the Oxford Union president on suspicion of rape and attempted rape. Benjamin Sullivan, a third-year student at Christ Church, was taken into custody and questioned by police after allegations were made against him by two female students.
While the details of Sullivan's arrest remain undisclosed, the issue reintroduces the seldom-researched issue. In April, a survey held by the Cambridge University Student Union revealed that almost half of female students reported being "groped, pinched or touched". Overall, one in 13 young women said they have been sexually assaulted. At least one third of the incidents took place on campus.
Representative only of Cambridge students, the numbers can be expected to rise with the 230,000 undergraduate and postgraduate students across the UK. But as a result of a lack of nationwide awareness and transparency, the prevalent rape culture in British unis ceases to exist. Furthermore, women fail to report incidences, as evidenced by the Cambridge statistics – which revealed the number of incidents which went unreported stood at 88%.
Speaking to IBTimes UK, Vivienne Hayes, the CEO of the Women's Resource Centre, said that a culture of shaming and blaming was partly to blame for the number of unreported attacks.
"We know from our member organisations that this primarily stems from the fact that they are fearful that they either won't be believed and/or blamed for what happened to them," Hayes said. "Until we are able to achieve root and branch change within our public institutions we fail to see how women's confidence to report rape and sexual assault will improve."
The persistence of rape culture in university social life can be attributed to a number of factors. Social drinking cultures, combined with a predominant "laddish" approach to women's sexual rights, are often cited as a cause of sexual assault on campus.
Speaking to the Cambridge's Varsity newspaper, a female student speaking under the alias Alice* said she was assaulted at Cambridge university in her first term last year.
Upon returning to the university the following term, she remained silent about the attack. "At the time I had a strong fear I wouldn't be believed or I would be blamed for what had happened," she said. "I didn't feel I could tell anyone at Cambridge. Three weeks after I was assaulted, I was present when someone I know from college made a rape joke."
This environment is part of a culture which leads boys to see women primarily as objects for their sexual satisfaction. Rape is trivialised by so-called banter, and social drinking cultures render women sexually vulnerable. Across institutions of higher education, it is now standard practice for male students to encourage young women to drink until the point where they can no longer coherently refuse to have sex with them.
Modern university culture belittles a woman's right to say no. Female students are still told that it's your fault is you were too drunk or dressed in a "provocative" way, while fancy dress nights – often in sexist themes – are still common. Some universities offer advice on how female students should protect themselves, but few attempt to educate men about a woman's right to consciously consent to sexual acts.
It is worrying that our future political, industrial and financial leaders, among future teachers, doctors and lawyers, are demonstrating similar tendencies for violence and disregard for women as the likes of Max Clifford and Jimmy Savile. While our access to education and employment has improved, it is these attitudes which keep us confined the past.