"When walking to a friend's house at around 6.30pm, two drunk men started following me. One grabbed my hair and said: 'You are too pretty to be out alone'. I felt violated and arrived shaking. I told my boyfriend, he said my 'story' was unlikely as I was just being attention seeking. We are both 15."
This is just one of the tens of thousands of stories submitted anonymously by British women to Everyday Sexism, and an example of the sexist culture which still dogs the UK.
Yet by exposing harassment, violence and misogyny, we are taking the first steps to eliminating sexism. From the Everyday Sexism campaign to the first court cases involving female genital mutilation, we are changing our complacent attitude towards sexism and taking great steps to wiping out the boys' club culture.
For those who patronise feminism as a knee-jerk reaction to minor grievances by bra-burning hermaphrodites, here is why we are fighting back.
1. Nigel Farage still exists.
2. Revenge porn, when people upload sexually explicit content of ex-partners to the internet without their permission, is a growing phenomenon.
3. Around 92% of single parents are women, a group more likely to live below the poverty line, and domestic violence has risen by 17% since the recession began.
4. The pay gap still exists and welfare reform disproportionately impacts women.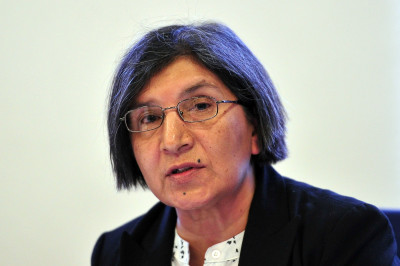 This week, Rashida Manjoo, a South African human rights expert for the UN, released a report on an inquiry into violence against women in Britain – which brought the issue to the headlines.
The first of its kind organised by the Home Office, Manjoo's findings were an eye-opening insight into the pervasiveness of sexism in the UK. At a press conference, she cited the frequency of sexual bullying and harassment in schools, pointing the blame at a prolific "boys' club culture".
The flood of stories sent to Everyday Sexism are evidence the problem exists. But in the campaign, which launched in 2012 as a website, founder Laura Bates has achieved something simple yet indisputably necessary.
By inviting submissions from women asking for their experiences of sexism, she provided a platform to expose the prejudice women face – however seemingly minor or major. Last week, alongside the 60,000 online submissions, Everyday Sexism was published as a book. The campaign is a growing global force, with 20 international branches.
Speaking to IBTimes UK, Laura said that while sexism is endemic across Britain's public spaces, workplaces and universities, a "new wave of feminism" is sweeping the country.
"From FGM to Page 3, women are leading a major backlash against gender inequality," she said.
"As Rashida Manjoo emphasised, one vital part of this should be the introduction of compulsory sex and relationships education in schools, particularly covering issues such as consent and healthy relationships, which could have a huge impact on combatting the problem."
While the implementation of mandatory modules on sexual bullying is a work in progress, women are gaining ground against sexism via social media. This week, activists staged a "picnic" on the London Underground, in protest again Women Who Eat On Tubes, a Facebook group allowing users to post invasive pictures of women eating.
In a landmark move against FGM, this week saw the first two suspects to be charged with mutilation appear in court under the 2003 Female Genital Mutilation act. Along with media campaigns, this is a sign that the procedure - which is estimated to affect over 65,000 girls under the age of 13 in Britain and classified as torture by the UN – is being brought to an end.
The movement against sexual objectification has also been given a boost – by the closure of Nuts magazine. Supplying a limitless smorgasbord of smut, it was known for its "nipple count" rivalry with Zoo. Its death was a gloomy fate for a publication marketed for "when you really need something funny" - but it was a giant leap for feminism. No flowers will be laid on its grave.
Vivienne Hayes, the CEO of the Women's Resource Centre, said that overall, progress is being made. "We've come very far in the past 1000 years because we have fought for every single gain," she told IBTimes UK.
"It is essential that we continue to educate ourselves about women's equality and continue the fight. We can change sexist attitudes by recognising and questioning sexist behaviour."
The message is crucial: There is power in shouting back at those who have been discriminated against, assaulted, shamed or abused. Work is in progress to eliminate violence, harassment, offence and sexual objectification – but there is more to be done.