The Tor Project, the non-profit US government-funded organisation that maintains the gateway to the "dark web", is the last refuge of The Daily Stormer – a neo-Nazi website which has been banished from the open internet by a slew of hosting providers and social networks.

Typically, the Stormer's founders attempt whip up shock and controversy by using white supremacist content to drum up attention – typically to the sound of silence.
It went one step too far, however, after launching into an attack on Heather Heyer, a 32-year-old counter-protester who was killed during a hate rally in Charlottesville, Virginia, on 12 August.
As a result, the website was blacklisted by GoDaddy, Cloudflare, Google and a Russian web domain.
Others websites and social networks – including Facebook, Reddit and Spotify – later issued statements in response to the Charlottesville rallies.
They pledged to ramp up action against individuals using their platforms to spread neo-Nazi ideologies.
But on the dark web, accessible via the Tor browser, it lives on. Why?
In a blog this week (17 August), Stephanie Whited, Tor's communications director, attempted to explain. In short, the team was "disgusted" that the website moved there – but was powerless to intervene.
"We are disgusted, angered, and appalled by everything these racists stand for and do," it read. "We feel this way any time the Tor network and software are used for vile purposes.
"But we can't build free and open source tools that protect journalists, human rights activists and ordinary people around the world if we also control who uses those tools. Tor is designed to defend human rights and privacy by preventing anyone from censoring things, even us."
For years, Tor has been accused of enabling crime.
The browser – which helps users stay anonymous online by masking the location of their computer – is the gateway to underground markets that peddle child pornography and hardcore drugs.
But on the other side of the coin – the side the Tor Project likes to project to the world – the underlying technology of the network is frequently used by journalists, dissidents and free speech advocates to communicate securely and circumvent internet restrictions.
Tor's official line is this: it works diligently to defend the human rights that Nazis oppose.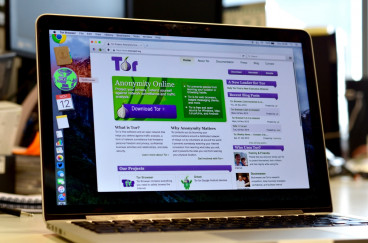 Whited wrote: "[Tor] has been designed and written by a diverse team including people of many religions, races, gender identities, sexual orientations, and points on the (legitimate, non-Nazi) political spectrum.
"We are everything they claim to despise.
"They feel powerful by spewing hate, whining, bullying, and promoting violence against others. But together, we are more powerful."
She added: "Tor stands against racism and bigotry wherever and whenever such hatred rears its ugly head. It is our work to provide everyone with the best possible security and privacy tools so human dignity and freedom can be promoted all over the world."
To protect the sanctity of the network, it is unable to censor – unable to move the goalposts.
"What about the child pornographers, drug dealers and human trafficking? Seems these take a sideline for virtue signalling against the evil Nazis?" one commenter noted. "We feel this way any time the Tor network and software are used for vile purposes," came the response.