Widowed Isis members could form army of 'black widow' suicide bombers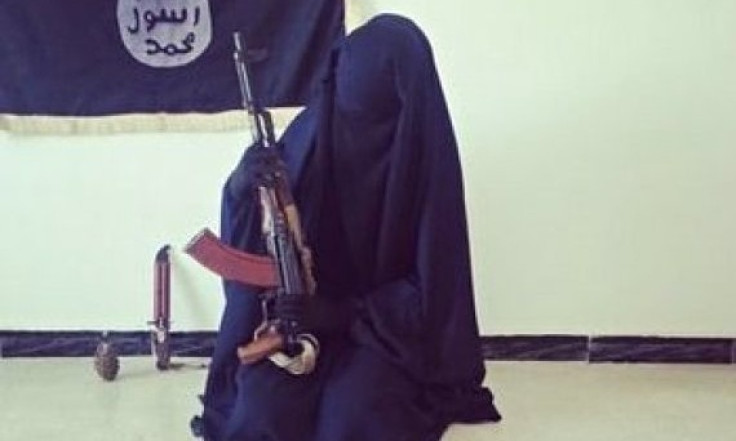 The wives of Isis militants killed in coalition airstrikes could engage in 'black widow' suicide bombing missions, according to a study by a leading think tank.
Research by the Institute for Strategic Dialogue draws comparisons between the women whose husbands have been killed by coalition airstrikes in Iraq and Syria and the Chechnyan 'black widows' whose husbands or relatives were killed in the war with Russia and went on to take up suicide missions, reports the Times.
The report comes after the US announced last week that up to 6,000 Isis militants had been killed in US-led airstrikes.
Erin Saltman, a senior researcher at the ISD, said research for the study, entitled Becoming Mulan? Female Western Migrants to Isis, Threat and Response, revealed a growing desire among female members of the Islamic State to take part in armed combat.
"We have similar historical examples of female Islamist extremists changing from passive roles to active violent attackers," she said. "In the early 2000s we saw Chechen Islamist extremists known as black widows carrying out suicide attacks."
Following Russia's brutal second war in Chechnya (1999-2000), there were a series of deadly attacks by so-called black widows.
Passenger aircraft, theatres and trains have been among the targets, with 40 killed in attacks on the Moscow metro in 2010 by two suicide bombers, one of whom was the widow of a Chechen killed by Russian forces, and 35 killed in a suicide attack on Moscow's Domodedovo airport in 2011.
A recent study by the International Centre for the Study of radicalisation at King's College London found that British female members of Islamic State were urging women to commit terror attacks in the UK.
Around 300 Britons are believed to have returned to Britain after fighting for Isis in Syria and Iraq.
The study warns of the danger posed by the women who have returned.
"As the conflict progresses, it is reasonable to assume that the returnees would be affected were any of their friends who remain with Isis killed. These deaths could... trigger the women to become further radicalised and carry out acts of violence in the West," argue the authors.
© Copyright IBTimes 2023. All rights reserved.