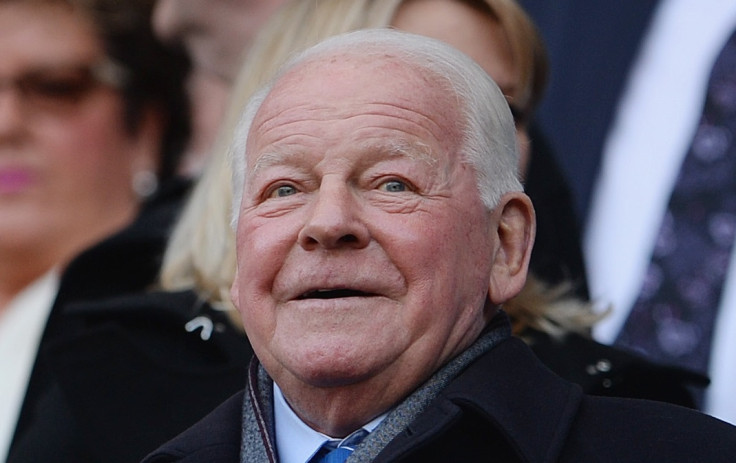 Wigan Athletic owner Dave Whelan has been banned from football activities for six weeks, and has been handed a £50,000 fine for comments he made about Chinese and Jewish people.
The 78-year-old had used the term "chink" and said Jewish people "chase money more than everybody else" during an interview with the Guardian.
He apologised for the remarks, adding he was not a racist and that he had Chinese and Jewish friends.
But the Football Association launched an inquiry into the comments and earlier this month said the former Wigan player had been "abusive and/or insulting and/or constitute improper conduct and/or bring the game into disrepute".
Whelan will also complete an education programme.
The controversy came as Whelan defended appointing manager Malkay Mackay at the helm of the DW Stadium club.
Mackay himself faces censure over alleged "sexist, racist and homophobic" text messages during his time in charge at Cardiff.
An FA statement said: "The Wigan Athletic chairman, who accepted the charge of improper conduct, has also been fined £50,000, warned as to his future conduct and ordered to undertake a mandatory education programme."
The punishment is suspended until after the outcome of any appeal Whelan may lodge.
"We are satisfied on the evidence before us that Mr Whelan is not a racist," the FA Commission said in a statement. "We are equally satisfied on the evidence before us that Mr Whelan did not intend to cause any offence by his comments."