Nintendo will officially unveil their Wii-U console at a press conference in New York this Thursday.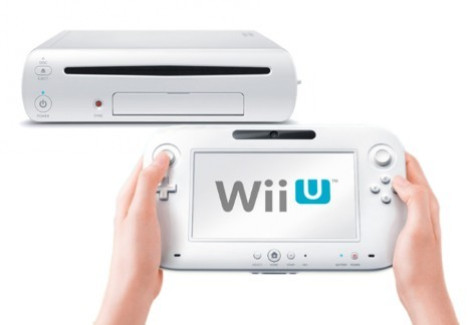 The IBM-powered, motion sensitive successor to the Nintendo Wii, the Wii U has been in development since 2008 and was first revealed at last year's E3 trade show. Thursday's press event is expected to include details on the Wii-U's price point as well as an official launch date.
But it may be overshadowed by Apple's iPhone 5, which is set to be revealed a day earlier on 12 September. With rumours that an iPad Mini is in the works and the imminent release of iOS 6 this autumn, Apple's press conference in San Francisco is one of the most anticipated technology events of the year.
It could draw attention away from the Wii U, which is already facing the problem of a struggling console market, with Xbox, Playstation and Wii sales falling 39 percent since last year. Speaking to GameIndustry, PR manager for Meelad Sadat, says Nintendo has a lot of work to do:
"Unfortunately Nintendo's introduced a piece of hardware that's only raised questions since it was announced. There are questions around the system's capabilities compared to this generation, GamePad issues and how it might slow down game performance, and of course price point...[but] this might be a case of different vibes for different tribes.
"The iPhone launch will surely get coverage on game sites, but at the end of the day it's a smartphone, I think people who religiously follow game news will get their fill of Wii U coverage."
The Wii U's price seems to be the main issue here. With the Xbox 360 and Playstation 3 currently being sold at £125 ($200) and £160 ($250) respectively, Gamasutra blogger and NPD analyst Matt Matthews calls "$300, possibly with a game packed in" the most likely and competitive price tag for the Wii U.
But after cutting the 3DS' price by almost one third following a disastrous launch last year, Nintendo may be eager to reclaim some profit by charging more for their latest console. All will be revealed later this week.