WikiLeaks cable: Boris Johnson's career 'defies the laws of political gravity', say US officials
The US diplomatic cable brands Johnson a 'mistake-prone former journalist'.
On 14 July, the world was still digesting the fact that former London mayor and pro-Brexit conservative Boris Johnson had been assigned the role of Foreign Secretary in Prime Minister Theresa May's new cabinet.
That means, for better or worse, Johnson is suddenly the minister responsible for the activities of MI6 and GCHQ while also having to represent the UK in its numerous dealings abroad. The reaction, as expected, was mixed.
However, based on one leaked diplomatic cable published by WikiLeaks in 2011, it's clear that Boris Johnson has been on the political radar of the US government for years. In the memo, from the time of the 2008 mayoral election, Johnson is branded "gaffe-prone, but popular."
The memo, dated 16 April 2008 and sent from US diplomatic officials in London to the US Secretary of State's office, provides additional insight into how nations profile key characters such as high-profile politicians. On Johnson, it notes his mayoral candidacy had "defied the laws of political gravity."
'Mistake-prone former journalist'
"Johnson is best known as a mistake-prone former journalist twice exposed for committing adultery, now a Conservative MP," it stated bluntly, before listing the numerous mistakes he had made through his political career.
It elaborated: "Johnson is also well known for apologising: to the people of Liverpool for accusing them of mawkish sentimentality following the beheading of a resident of the city in Iraq; to the people of Portsmouth after describing the town as 'too full of drugs, (and) obesity'; to the people of Papua New Guinea for associating them 'with orgies of cannibalism and chief-killing,' and to the people of Africa after remarking on their 'watermelon smiles'. He was also sacked as a member of the Shadow Cabinet for lying about an extra-marital affair."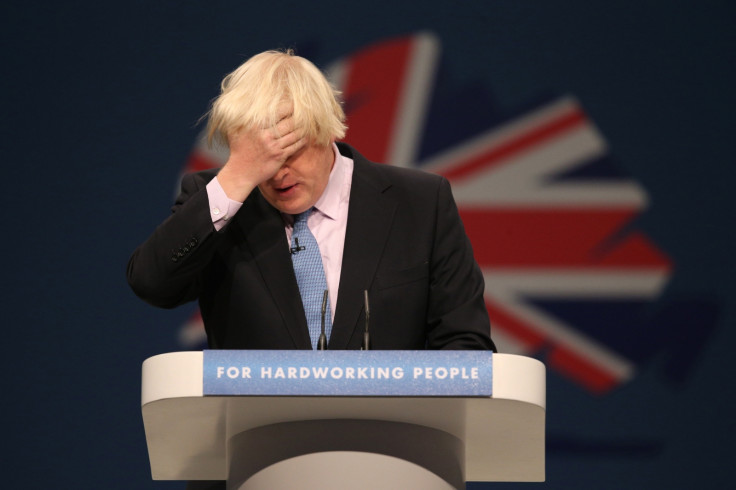 However, the cable admits that despite his political record, Johnson was a "popular figure and has built up a vast following in London." The diplomat's assessment of his mayoral bid: "Johnson is trying hard to dispel the perception that he is not a serious contender."
"A Boris victory could prove a double-edged sword for Cameron, however," it continued. "A successful Boris Johnson will give the Tories a chance to show off their policies in the UK's largest city, but if the gaffe-prone Johnson 'returns to form' despite his advisors' best efforts," such gaffes will now be amplified across the UK and become a bigger burden for the Tories to bear." Now, with more power than ever before, this potential "burden" is set to be unleashed on the global stage.
Johnson has become an outspoken and divisive figure in UK politics. On the global stage, the initial response to his appointment as Foreign Secretary has ranged from German Chancellor Angela Merkel's 'no comment' to a US State Department official holding back literal laughter.
Yet unlike many in the British political elite, Johnson is already known in the States and – like former Prime Minister David Cameron – has even fumbled through an appearance with talk show host David Letterman in 2014.
© Copyright IBTimes 2023. All rights reserved.