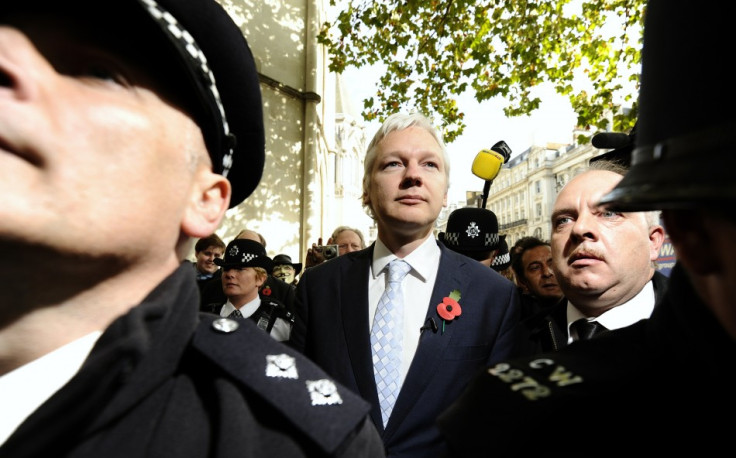 WikiLeaks' chief and founder Julian Assange was given a lifeline in his extradition appeal as judges ruled he can take his case to the highest court in Britain.
Although judges at the High Court rejected his extradition appeal, they have allowed him another chance at the Supreme Court on the grounds that the case "raises a question of general public importance".
Assange still must ask for permission from the Supreme Court to hear his appeal within 14 days.
Assange, who has been under house arrest in Norfolk as part of his bail conditions, may yet still be extradited to Sweden to face rape charges.
He is wanted in Sweden for one count of rape and one count of molestation, though he strongly denies both.
In August 2010, the Swedish Prosecutor's Office issued a European Arrest Warrant for Assange.
Following legal tussles between Sweden and Britain, on Feb. 24 a judge ruled that Assange should be flown to Sweden to face prosecution.
He appealed the decision.
Julian Assange: Apple iTunes Lets 'Big Brother' Take Control of Your Computer
His lawyers put forward a technical argument on why they believe the EAW isn't valid, while the Swedish authorities say they're ready to start a trial, which Assange must be present at.
Critics say there is not enough evidence for Assange to face prosecution.
Some even fear that if he's taken to Sweden, he will eventually be extradited from there to the U.S., where he has been branded by some - including Vice President Joe Biden - as a "terrorist".
Assange and WikiLeaks have released hundreds of thousands of secret U.S. embassy cables and other sensitive material, including footage showing an American apache helicopter firing at and killing Reuters journalists in Iraq.
They also released the Iraq War Logs, which are military documents revealing some of the daily occurrences, including deaths of Iraqi civilians, in the Iraq War.