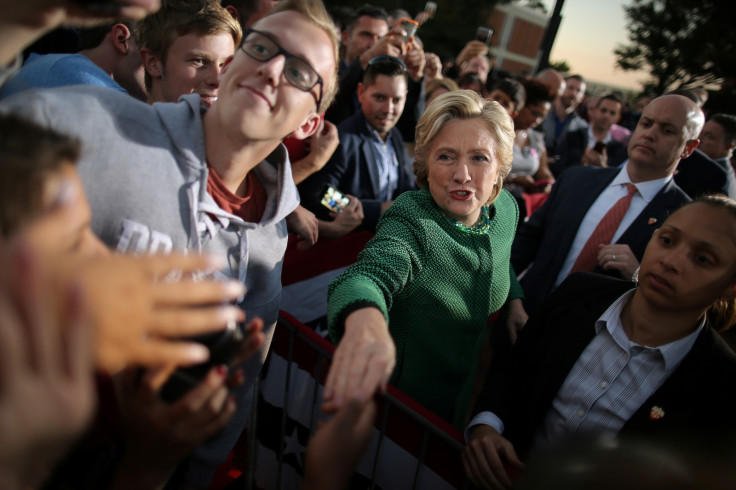 Hacked emails from a top Clinton campaign official, released on Saturday (22 October) by WikiLeaks, revealed the campaign's focus on courting Black voters. The campaign debated whether Clinton should give a speech on race relations and how that would influence her appeal.
A February 2016 email from chief speechwriter Dan Schwerin to campaign chairman John Podesta, communications director Jennifer Palmieri and other staff noted that a speech on race would show Clinton's "sustained and comprehensive commitment" to improving race relations and her sympathy towards the hardships of minorities in the US.
According to the Associated Press, Clinton and her husband, former President Bill Clinton, knew that the speech was not a "big mea culpa" with Bill Clinton, noting "we shouldn't try to defend the indefensible".
However, Schwerin also discussed questions raised by adviser Minyon Moore.
Moore reportedly commented how smart it would be to give the speech because it could "unintentionally end up elevating questions that aren't yet being widely asked and introduce new damaging information, especially super predator, to a lot more voters".
Clinton referred to young people in gangs as "super predators" during a 1996 speech about her husband's crime bill. She has since apologised for using the term.
The campaign chose instead to push the issue of the Supreme Court nomination instead of making the race relations speech. Schwerin said that "if we're slipping fast, maybe it's worth rolling the dice and doing the speech. If we're holding relatively steady, maybe we see if we can ride this out without doing the speech."
Clinton has yet to give a major speech on the subject of race.
The campaign also received concerns from a party official in South Carolina. Clinton staffers promised South Carolina Democratic Party chairman Jamie Harrison that Clinton or her husband would visit the state's Pee Dee region to court young Black voters. Clinton eventually visited the area in February and went on to win the state's primary against Vermont Senator Bernie Sanders.
Emails also revealed Clinton's aides considered inserting jokes about her private email server into her speeches. According to the AP, at least one joke made it into an August 2015 speech.
"I love it," Clinton told a dinner in Iowa on 14 August, 2015 after saying she had opened an account with Snapchat, which deletes posts after they have been seen. "Those messages disappear all by themselves."
The Associated Press reported that the quip nabbed a laugh from attendees, but was made during a critical moment in the ongoing scandal. A month prior to the speech, news of an FBI investigation into the emails was made public. The FBI would go on to criticise the former secretary of state for recklessness, but decided against prosecuting her.
The emails are reportedly part of a trove hacked from Podesta's email account. The Clinton campaign has not authenticated the emails and has suggested they may have been altered. However, they have not specified any particular case where that may have happened.