WikiLeaks has released what it is calling the "Holy Grail" of American journalism with transcripts of Hillary Clinton's paid speeches to Goldman Sachs in which she avoids directly criticising Wall Street for causing the 2008 financial meltdown.
For months, the Democratic presidential candidate declined to release transcripts of her speeches to Wall Street firms, drawing frequent criticism from rival Senator Bernie Sanders for accepting around $225,000 a speech and having too close a relationship with the banking sector.
However, the full transcripts of three paid talks at Goldman Sachs events were published as part of the whistleblowing outfit's ongoing release of emails hacked from Clinton campaign chairman John Podesta's personal email account.
The leak included a January 2016 email from Clinton campaign research director Tony Carrk to Podesta and other Clinton aides with the subject line: "Goldman Sachs Paid Speeches." Attached to the email are the alleged transcripts of Clinton's speeches made at separate events held by Goldman Sachs back in 2013 after she left the State Department.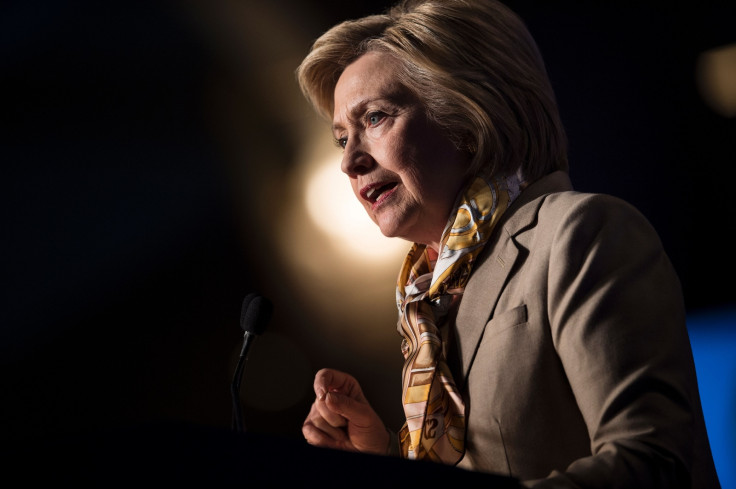 The authenticity of the transcripts, as well as the rest of the Podesta emails released by WikiLeaks, has not been verified by the Clinton campaign.
Earlier in October, WikiLeaks had already posted apparent excerpts of Clinton's speeches that Sanders and Republican nominee took on as a sign of her purported close relationship with Wall Street.
Although the newly released, complete transcripts did not include any particularly damning revelations, the trio of paid talks' transcripts do include her comments on the importance of free trade and her opinions on financial regulations. She also talks about relations with Russian President Vladimir Putin and the negative effects of previous WikiLeaks releases on foreign policy among other issues.
According to the transcripts, Clinton told bankers in October 2013 that she had "great relations" and worked closely with Wall Street during her time as New York's senator. She added that the "conventional wisdom" of blaming Wall Street firms for the financial crash was an "oversimplification."
"I think there's a lot that could have been avoided in terms of both misunderstanding and really politicising what happened with greater transparency, with greater openness on all sides," Clinton said, according to the transcripts. "What happened, how did it happen, how do we prevent it from happening? You guys help us figure it out and let's make sure that we do it right this time."
She also said that the 2010 Dodd-Frank financial reforms, passed by the Obama administration in the wake of the crisis, was passed for "political reasons" by lawmakers panicked by angry constituents.
"If you were an elected member of Congress and people in your constituency were losing jobs and shutting businesses and everybody in the press is saying it's all the fault of Wall Street, you can't sit idly by and do nothing," Clinton said. "I think the jury is still out on that because it was very difficult to sort of sort through it all."
Ironically, Clinton also mentioned that she liked the idea of people with business experience potentially running for office.
"I would like to see more successful business people run for office," Clinton said, noting that people with those with financial means "have a certain level of freedom."
"There's that memorable phrase from a former member of the Senate: 'You can maybe be rented but never bought,'" she continued. "I think it's important to have people with those experiences."
The Clinton campaign has accused Russia of orchestrating the hacks into the DNC's computer systems and Podesta's emails. Earlier this month, the Obama administration formally blamed Moscow for the recent breaches targeting various US political organisations and meddling in the November election. The Kremlin has dismissed Washington's allegations and subsequent threats of retaliation as campaign rhetoric.
In a statement on Saturday, Clinton campaign spokesperson Glen Caplin compared the recent email hacks to the Watergate scandal that took down Richard Nixon.
"We're witnessing another effort to steal private campaign documents in order to influence an election," he said. "Only this time, instead of filing cabinets, it's people's emails they're breaking into and a foreign government is behind it."