An image of a fan-throated lizard that took three years to capture has been revealed as the overall winner of the ZSL Animal Photography Prize 2016. Pratik Pradhan's patience paid off as he won the Judges' Choice award in the Zoological Society of London (ZSL)'s fifth annual wildlife photography competition.
Pradhan captured the image on the Chalkewadi plateau in India. He said: "I observed this male who repeatedly took the same path while scanning his territory and checking out all of the females. It was not easy to maintain a sharp focus on the lizard running towards me while keeping it at eye level. They have a thin flap of skin called a gular appendage, between their throat and their abdomen, which they can flap and flash at will - normally these are whitish or creamish in colour, but what's interesting is that during the breeding season the males develop a wonderful coloration ranging from blue to black to red and orange."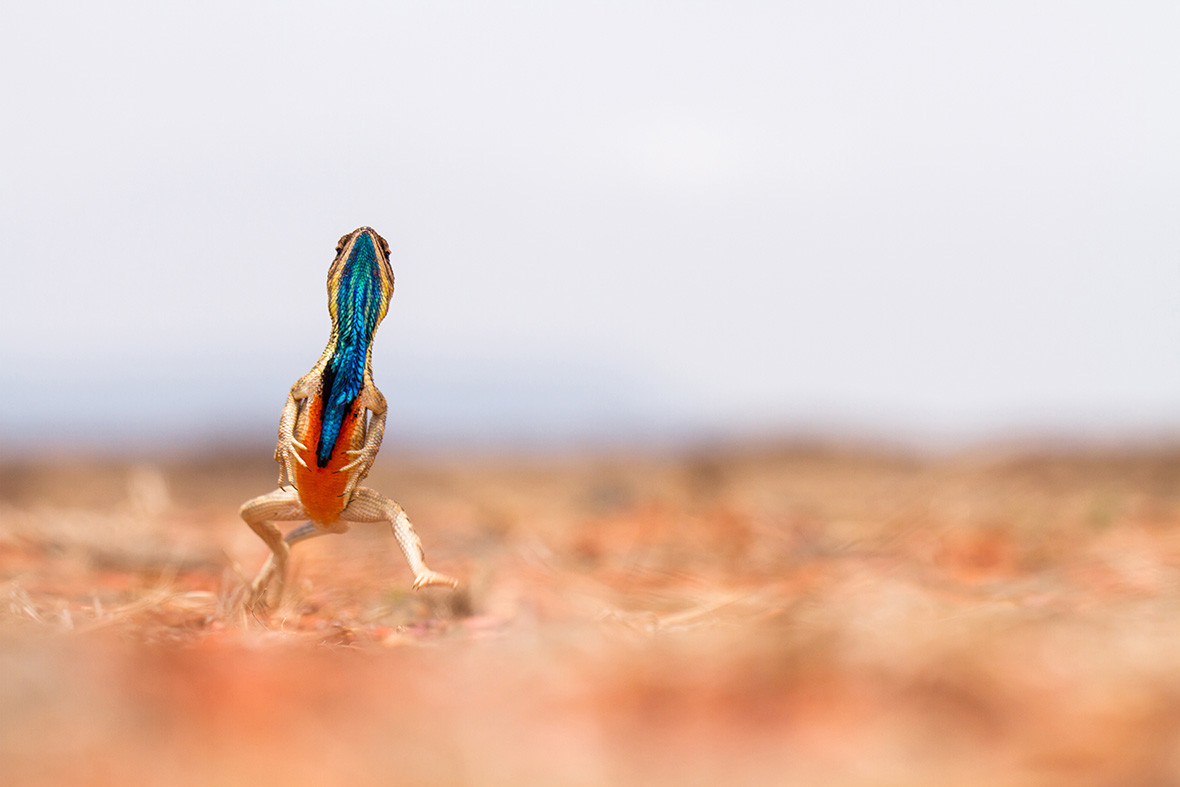 The competition attracted nearly 3,000 entries from around the world. IBTimes UK presents a selection of this year's fantastic photographs.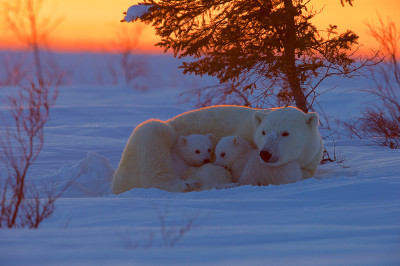 The Junior Judges' Choice went to a shot of Arctic terns in flight, captured by young photographer Alicia Hayden on the Isle of May in Scotland. She said: "One Arctic tern approached the other's nest and so they proceeded to fight and chase each other mid-air, it was like a vicious game of 'catch me if you can'." ZSL's director general Ralph Armond said: "The natural movement Alicia captured in her beautiful image really stood out to this year's judges. With the world's wildlife populations having halved in the last 40 years, the need to raise awareness of and celebrate the wonders of the natural world has never been more vital."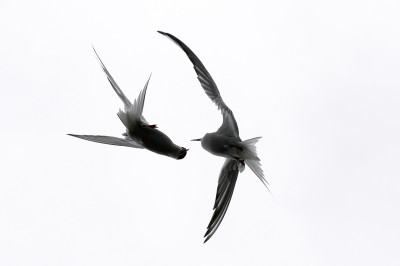 A selection of the winning and runners-up images will be on display in an exhibition at ZSL London Zoo from Friday 16 September 2016. The ZSL Animal Photography Prize Exhibition is included with every standard admission ticket to ZSL London Zoo. Find out more and book tickets now at www.zsl.org.