State and federal wildlife officials have launched an investigation into the mysterious shooting deaths of at least four endangered sea otters in the middle of the California coast.
Two young males and an adult male washed ashore at Santa Cruz dead from bullet wounds suffered in July and August. Officials suspect another recently discovered body was shot, but decomposition made a definitive analysis difficult.
"Initial necropsy results indicate the otters sustained gunshot wounds and died several days to several weeks prior to washing ashore," said the California Department of Fish and Wildlife in a statement.
"The US Fish and Wildlife Service Forensics Laboratory is conducting a thorough examination to aid in the investigation."
The dead otters were reported by members of the public, and scientists at the Marine Wildlife Veterinary Care and Research Centre in Santa Cruz initially had no idea they had been shot.
"One of our biologists was examining [the first] animal to look at what might cause the death. She found the bullet inside without X-raying the animal, and then subsequently, that led her to X-raying additional animals," Laird Henkel, a senior environmental scientist with the Department of Fish and Wildlife, told KSBW-TV.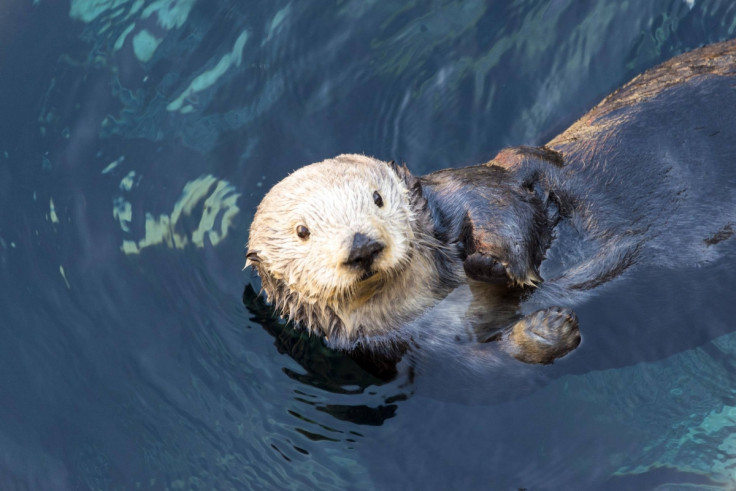 Scientists haven't yet identified the kind of bullets used, but ballistics tests are continuing. There are only some 2,800 southern sea otters off California, about a fifth of the numbers that existed there in the 1700s before the population was decimated by the fur trade.
They are considered beneficial to the environment and actually help offset the negative impacts of climate change because they devour damaging kelp-destroying sea urchins whose populations are exploding in global warming.
Otters also help manage abalone, another heavy consumer of kelp. The otters keep some kelp forests healthy to provide food and shelter for several other species, including commercially harvested fish and shellfish.
It is illegal to kill otters under both California and federal law. The state and federal wildlife officials are offering a reward of $10,000 (£7,600) for information leading to the arrest of the shooter.