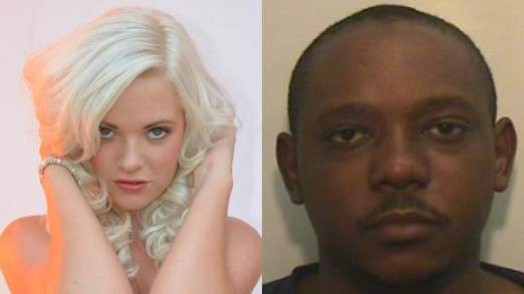 A drink-driver from Manchester who killed an aspiring model after driving the wrong way down the M62 motorway has been jailed for eight years.
Wilfred Museka admitted causing the death of Rebecca Caine, 20, from Leeds, by dangerous driving, after they were invloved in a head-on collision on 16 September. Three others were hurt in the crash.
Zimbawbwe-born Museka, of Clayton, was also banned from driving for eight years at Manchester's Minshull Street Crown Court. Following the crash, it was revealed Museka was more than twice the drink-drive limit when he hit the Leeds City College business student.
The defendant, who has a previous conviction for drink-driving and other motoring offences, was also found to only have only a provisional and not a full UK licence, and had obtained insurance for the vehicle fraudulently.
On 16 September 2012 Museka, who was driving a black Renault Megane, joined the M62 by driving the wrong way along the exit slip road.
He continued to drive the wrong way along the eastbound carriageway for about half a mile before crashing into Caine's Chevrolet Matiz, kiling her instantly.
Museka, who gained political asylum after arriving in the UK in 2000, had been to a family party in Manchester.
Caine's family issued a statement in which they paid tribute to the 20-year-old and denounced the "total waste of a beautiful life".
The family added: "As you can imagine our lives are shattered and our hearts are broken into pieces.
"She was a beautiful girl with her whole life ahead of her. She was embarking on a modelling career and would be finishing her final year of her business degree at Leeds University.
"Rebecca was a bright light that attracted everything to her with her infectious laugh and her beaming smile.
"She saw the best in everyone and was loved by hundreds of friends. The worst part is the emptiness and the total waste of a beautiful life. She was only 20 when she died.
"She was our little girl now she is our little angel. Something somewhere has failed us."
In sentencing Museka, Judge Adrian Smith said Caine had a "bright and happy future to look forward to."
He added. "No sentence of this court can possibly reflect the loss of a life such as Becky's.
"This can properly be described as a flagrant disregard of the basic rules of motoring caused by a self-inflicted inability to exercise any judgment by the consumption of large amounts of alcohol."
Sgt Lee Westhead, of the Serious Collison Investigation Unit, said: "Wilfred Museka thought nothing of consuming so much alcohol that he was over twice the legal limit and then went on to drive the wrong way down a motorway.
"It is clear to the investigation team that Rebecca was a wonderful individual who was loved by her family and had so much to offer the world.
"I hope today's sentence goes some way to repairing the damage done by Wilfred Museka and offers some closure to the family. My thoughts are also with the three survivors from the vehicle Rebecca was travelling in. Their lives were put at risk and they are now coming to terms with the loss of their friend."