Barack Obama told friends that Donald Trump is a 'bulls*****r'
The pair had disagreements long before Trump entered office.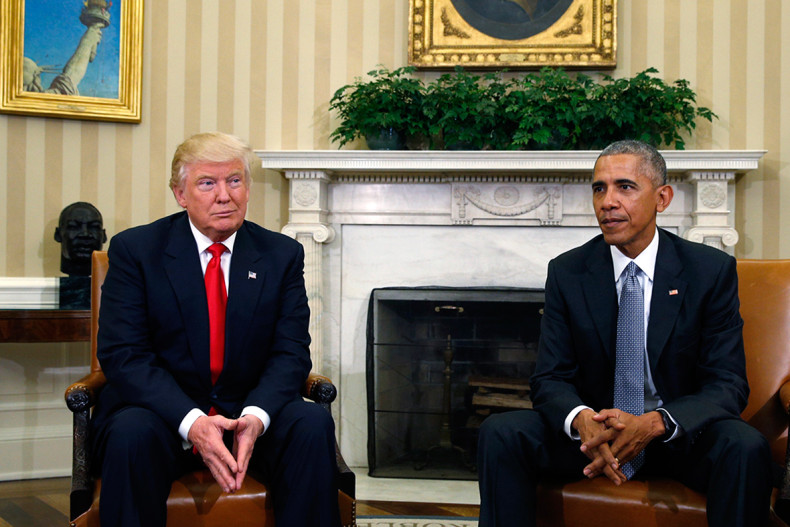 The former US President Barack Obama reportedly told friends shortly after the election of Donald Trump that he thinks the billionaire is a "bulls*****r."
"He's nothing but a bulls*****r," Obama told two friends in November, according to People.
Obama was reportedly describing an election night phone call with Trump in which the new president talked about his "respect" for Obama.
It came after Trump had for years questioned Obama's birthplace and frequently accused him of intentionally working to hurt the US, including calling him the "founder" of the Islamic State (Isis) in Iraq and Syria.
Asked if his opinion of Trump had changed in recent months, he said: "It hasn't gotten any better."
"He's deeply concerned with what he's seen," a third source close to Obama reportedly said. "But he's also optimistic and heartened that citizens aren't just watching it happen but engaging with neighbours and elected representatives at town halls."
Former Obama adviser David Axelrod said Obama is "very respectful of the appropriate role of a former president and that ex-presidents should not be looking over the shoulder of their successors and commenting on every decision."
Michelle Obama recently hit out at changes the Trump administration had made to healthy meals that she brought in while First Lady.