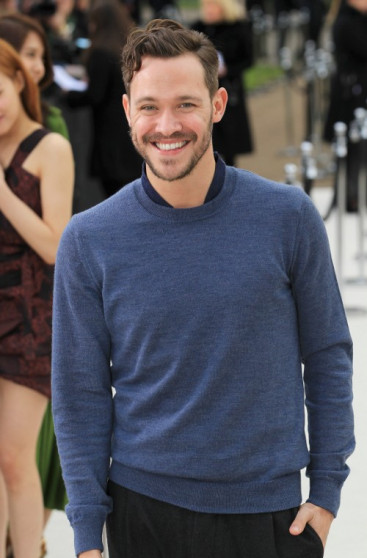 Will Young left fans stunned at a recent gig when he stripped down to his underwear during his set.
The 36-year-old singer was performing at London's G-A-Y to celebrate his chart-topping album 85% Proof when he turned up the heat by getting almost naked and slathered head to foot in coloured paint and confetti. The theatrical performance featured a team of male dancers and saw him in just his tight underwear by the end of the closing song.
Young later proved he was far from a shrinking violet by sharing a series of before, during and after snaps on social media. He also treated fans to revealing a short slow-motion video clip from earlier in the night.
The images and footage went down well with his followers – both those lucky enough to be there and those that had missed out – who took to social media to express their appreciation.
"Looks amazing! Wish I could have been there! Has it given you ideas for the tour?" one impressed Twitter said. Another wrote: "Can't believe we spent all night at g-a-y and didn't realise will Young was performing downstairs. "
The bold statement comes weeks after Young opened up about his style to reveal his love for skirts and dresses. In July , the Pop Idol alumnus, who joins stars including Kanye West and Jaden Smith that have pulled the look off, said the trick to looking "masculine" is wearing the right colour.
"My [fashion] discovery is dresses and skirts. Men can occupy a dress and skirt and actually end up looking more masculine. I promise. The catwalks have been awash with them for the past two years. I like to anchor a tea dress with boots, and I often throw a jacket on top so the look isn't so in your face. A tea dress is very flattering for a bloke. The key is remembering to keep it manly."