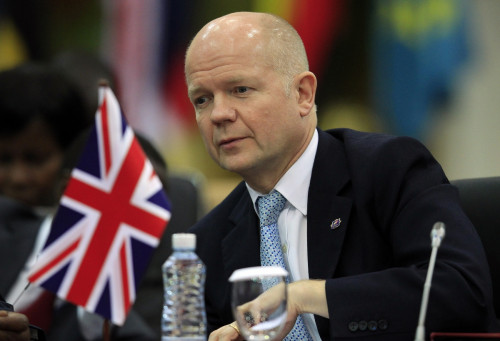 British Foreign Secretary William Hague has urged Thailand to embrace the democratic process to resolve its ongoing political crisis.
Speaking in the Indonesian capital of Jakarta during his Asia visit, Hague said: "It's important that constitutional democracy is upheld. This is a matter for the people of Thailand, but I hope their political leaders will find a way forward."
Thailand has been grappling with serious anti-government protests that forced Prime Minister Yingluck Shinawatra to dissolve parliament and call for fresh elections.
The anti-government protests were originally set off by a controversial amnesty bill which might have allowed Yingluck's brother and former leader Thaksin Shinawatra to return from his self-imposed exile.
The snap elections are set to take place on 2 February and opposition groups are determined to disrupt the elections.
According to local media reports that cited opinion polls, Yingluck's ruling Pheu Thai Party may retain power if elections take place as planned.
Touching upon the regional territorial disputes between Japan, China and South Korea, the UK's foreign minister said: "Recent tensions in North-East Asia are of course a concern. We discussed the importance of a rule-based approach to addressing the dispute."
Hague also visited the Philippines as part of the four-day Asia visit.