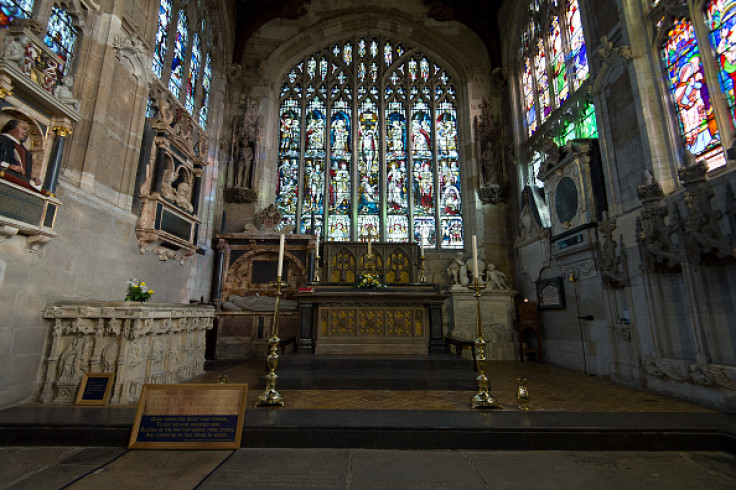 Archaeologists have said that an 18th-century fiction that grave robbers stole English poet, William Shakespeare's skull might actually be true. The grave at the Holy Trinity church in Stratford-on-Avon was investigated as part of a Channel 4 documentary, "Secret History: Shakespeare's Tomb" that will be aired on 26 March.
"We have Shakespeare's burial with an odd disturbance at the head end and we have a story that suggests that at some point in history someone's come in and taken the skull of Shakespeare. It's very very convincing to me that his skull isn't at Holy Trinity at all," said archaeologist Kevin Colls who led the investigation of Shakespeare's grave.
The archaeological investigation revealed that Shakespeare's head was probably stolen from the shallow grave by trophy hunters. According to Colls, "grave-robbing" was a major issue during the 17th and 18th century. "People wanted the skull of famous people so they could potentially analyse it and see what made them a genius. It is no surprise to me that Shakespeare's remains were a target," said Colls.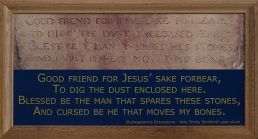 Earlier myths had said that Shakespeare's skull was stolen from the Holy Trinity in 1794. There were also other stories claiming he was buried standing up at a depth of 17 feet, however none of these fictional tales are true, according to the recent investigations. Shakespeare appears to be buried in a shroud without a coffin some 3 feet deep, researchers concluded after using non-invasive ground-penetrating radar (GPR) to investigate his grave.
Shakespeare's 400th death anniversary will be remembered this year in April 2016 and it is expected that several hundred visitors will pay their homage to his grave.The grave does not have Shakespeare's name inscribed anywhere.
"We intend to continue to respect the sanctity of his grave, in accordance with Shakespeare's wishes, and not allow it to be disturbed. We shall have to live with the mystery of not knowing fully what lies beneath the stone," said Colls, reported The Telegraph.