The season 14 of NCIS will return to CBS this September without the "very" Special Agent Tony Dinozzo, but showrunner Gary Glasberg is "super-eager to reset" the show following Michael Weatherly's exit.
Dinozzo quit the NCIS team to look after his daughter with Ziva David in an emotional season 13 finale episode, titled, Family First. According to a TV Line report, Glasberg is "super-eager to reset, to move on and move forward ... and get back to the lightness and the mystery that NCIS is known for."
The report also said that FBI agent Tess Monroe (played by Sarah Clarke) and MI-6 agent Clayton Reeves (played by Duane Henry) could become series regulars to fill in DiNozzo's void in Gibbs's (played by Mark Harmon) team.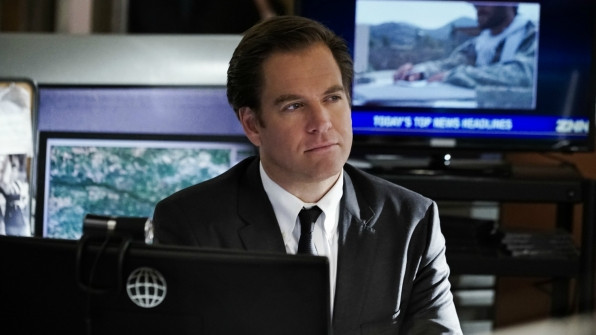 Previously, in an interview with Deadline, Glasberg spoke about moving forward without Weatherly and also teased what is next in store for Gibbs's team in season 14. Addressing the big exit, he said, "Michael is and was a huge part of our family behind the scenes but everybody wishes him well with this huge opportunity he has. And we welcome some new people and the great guests that we'll continue to have. We'll show up for work come July and start all over again."
The showrunner teased new perspectives in season 14, and said, "I still have Mark Harmon, and the family is still in place. We're actually excited as writers to have some new perspectives, to have some new characters come in, to be able switch it up and change things 14 seasons into a television show. It's fun for us. And to know that the foundation doesn't change but the opportunities continue to grow and are limitless, that's fun for us."
Harmon has signed a new deal with CBS, extending his contract with NCIS until 2018. CBS is yet to announce the premiere date for NCIS season 13.