A 35-year-old woman from Wisconsin has been accused of drugging a 10-year-old child and sexually assaulting him.
Tara Gotovnik was charged in Milwaukee with first-degree sexual assault of a child and the delivery of a controlled substance after after police were tipped off by the boy's father.
On 7 August, the father called authorities after alleging the boy had been assaulted while at the woman's home.
The boy then told police that Gotovnik had put sleeping pills in his slushie, which gave him double vision and slurred speech.
She then undressed the boy and told him to perform a sexual act.
Gotovnik brought out sex toys and used one of them on the boy, according to the Journal Sentinel.
Police were able to find out that on a separate occasion, Gotovnik had made him take pills, which made him throw up and urinate over himself.
The boy told Greendale police that she then had plans to "go online and make money for doing it".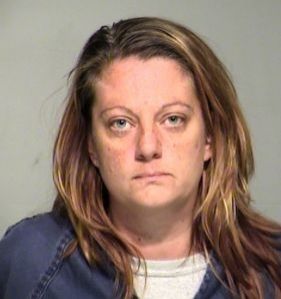 Gotovnik was taken into custody and upon questioning she responded, "I don't remember anything from that night." However, she did admit to investigators she gave the child Ambien on two separate occasions — including the time the boy said he was assaulted.
If found guilty, she could face with up to 25 years in prison.