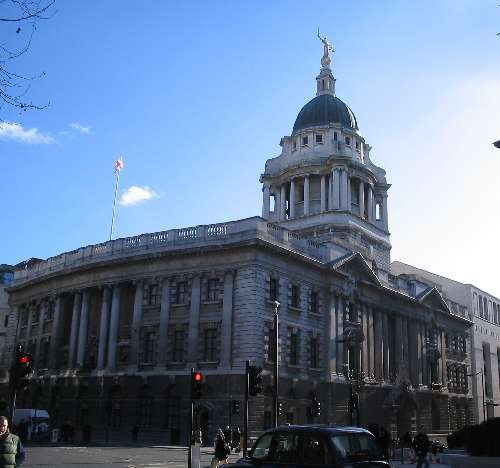 A teenage boy was tortured with a hammer and chisel before being drowned in a bath because a relative suspected he was a witch, the Old Bailey heard.
Kristy Bamu, who was found dead on Christmas Day in an east London flat, had been subject to "unspeakable savagery and brutality" at the hands of relatives, the prosecuting counsel told the court.
Kristy, who lived in Paris and was visiting Britain to see family over the holiday season, was found to have more than 100 injuries in the sustained attack.
His brother-in-law Eric Bikubi and sister Magalie Bamu, both 28, of Hathaway Crescent, Newham, deny murder. Bikubi admits manslaughter on the grounds of diminished responsibility.
The jury heard that Kristy begged to die after days of being attacked with weapons including a metal bar, hammer and chisel.
Brian Altman QC, prosecuting, said his other siblings were forced to join in the attacks, before they were all bundled into a bath and hosed down by Bikubi.
"It was only when he realised that Kristy was not moving that he stopped what he was doing and pulled him from the water. By then it was too late," said Altman.
The victim was found with his brothers Yves, 22, and a 13-year-old, and his sisters Kelly, 20, and an 11-year-old.
Altman told the court that Bikubi accused Bamu and his sisters of practising witchcraft and "adversly influencing" his three-year-old son.
Eventually Bamu and his siblings admitted being sorcerers to escape the torture but Bamu died from a combination of beating and drowning, the court heard.
The trial continues.