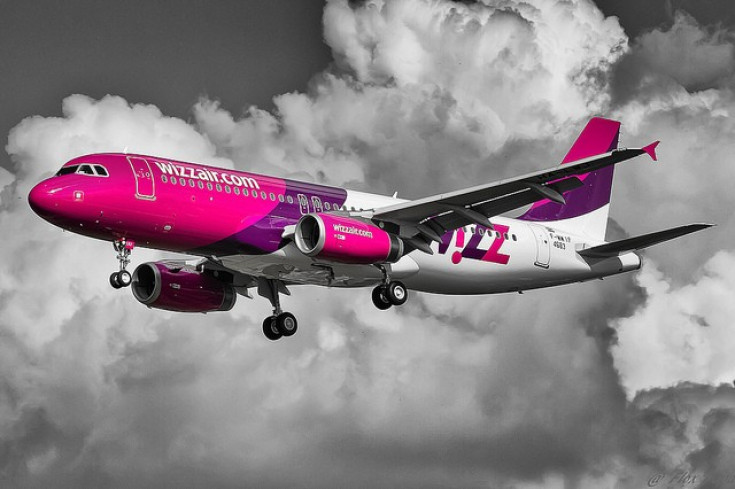 Budget airline Wizz Air has continued its winning streak by reporting a 67% jump in annual profit because of lower oil prices and an increase in passenger numbers.
In its final results, Wizz Air, which floated on the London Stock Exchange in February 2015, reported a 21% growth in revenue to €1.23bn (£868.8m, $1.34bn) in the year to 31 March while profit grew strongly to €146.2m.
"Today we are pleased to announce a record set of results for the full year with a strong performance against all key operating and financial performance measures," said chief executive Jozsef Varadi.
Though the company said it does not expect to profit from falling fuel prices in the coming year because lower fuel prices generally cause lower fare prices, it saw an 8.4% decline in fuel price per available seat kilometre (ASK).
Overall, fuel costs decreased this year to 32.3% of Wizz Air's total revenue, compared with 35.6% last year.
The airline's share price has taken off and still keeps climbing since the Hungarian company decided to float on the London Stock Exchange earlier this year.
Varadi said that the last year had been an exciting one for the company.
"Having successfully listed on the London Stock Exchange, we have continued to grow our network and increase our passenger numbers throughout the period while maintaining an industry leading, ultra-low cost base," he said in a statement.
"We feel very comfortable with the financial situation of the company as we speak."
After Wizz Air's Initial Public Offering (IPO) at the LSE, the company has invested in a new 'plus fare category', pilot academies and fully allocated seating in aeroplanes.
Varadi said the company plans to continue its expansion by opening new bases in Eastern and Western Europe to fuel increases in stage lengths.
He added that the airline continues to focus on customer experience and he thought the most important achievement was that Wizz Air delivered what it said it would.
Main competitor Ryanair, who reported a very similar profit growth over the last year on 26 May, saw an impressive 90.6 million passengers compared with Wizz Air's 16.5 million.
Wizz, however, reported an 18% rise in passenger numbers over the year, whereas Ryanair reported a smaller rise of 11%.