Ryanair exceeded City expectations on 26 May when it announced a 66% rise in full-year profits to €867m (£614m, $948m), with a drive to improve customer experience cited by chief executive Michael O'Leary as being responsible for the performance.
IBTimes UK caught up with Kenny Jacobs, the man credited with helping change the perception of the company and sprucing up its public image.
In 2014, Jacobs, who has held senior roles at Moneysupermarket and Tesco, was drafted in, in an attempt to win over customers disgruntled with the Irish carrier over a whole host of gripes including baggage restrictions and hidden charges.
"I think the most important thing has been keeping fares low. But in terms of customer service, there's been a raft of changes on the website, the app, relaxing baggage restrictions and seating changes. Also, we've added a lot more primary airports into the mix," Jacobs, the firm's first ever chief marketing officer, said.
The company now plans to add even more mainstream airports, which will be good news for passengers who have in the past turned up at airports bearing the names of major cities only to find themselves in the middle of nowhere.
Low oil prices, which have a knock-on effect on aviation fuel, have also meant Ryanair has been able to keep ticket prices low. But there is no denying those customer-facing changes have given the firm a boost. A more relaxed attitude to baggage, fewer hidden charges and a simplified booking procedure have all helped.
Customer service revolution
Jacobs's customer service rebirth is now showing in Ryanair's bottom line. Passenger traffic was up 11% to 90.6 million customers and the feedback has been positive.
He said: "According to the YouGov BrandIndex survey, in the UK we were the most improved brand last year in terms of the customer experience. We've implemented a lot of what customers have asked for and enhanced aspects of customer experience.
"Before, other airlines have been able to say 'come with us, pay a bit more because the experience is better'. But now the experience on Ryanair is level."
This is in stark contrast to when it was voted the worst of the 100 biggest UK brands by Which? and was forced to issue a profit warning in 2013. The colourful O'Leary even admitted his "own personal character deformities" may have played a part in the airline's troubles. But, according to Jacobs, central to the airline's transformation has been O'Leary's openness to change.
"Michael has been very receptive. He loves the numbers and growth in market share he's seeing off the back of the changes. He's agile in his approach," Jacobs added.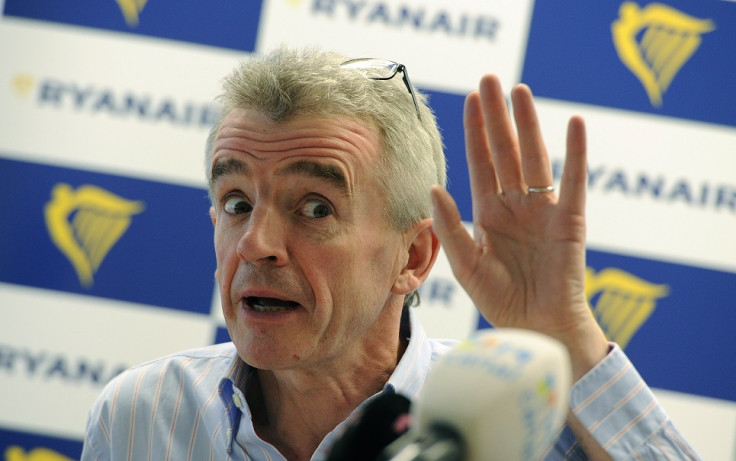 O'Leary previously vowed the airline would no longer "unnecessarily p**s people off", and Jacobs was brought on board to help do that.
He said: "There's still a long way to go, but this year we'll introduce more digital innovations, a new website in September that will be something never before seen in airline websites. It will incorporate social media, fare comparisons, essentially what a retailer does but for an airline. This is in addition to the introduction of new uniforms, new menus and new interiors."
Paddy Power has even started to take bets on when Ryanair will make €1bn in profit. It is offering 2/1 for 2016.