Arsenal goalkeeper Wojciech Szczesny made his first appearance for two months against West Ham United in the Under-21 Premier League.
The Polish stopper injured his ankle in the warm-up prior to the win over Southampton in September, and despite going on to feature in the game, has since been forced to sit on the sidelines.
Szczesny was however available to face West Ham in the Under-21 fixture to assist in his recovery from injury but conceded two second half goals as Arsenal were defeated at London Colney.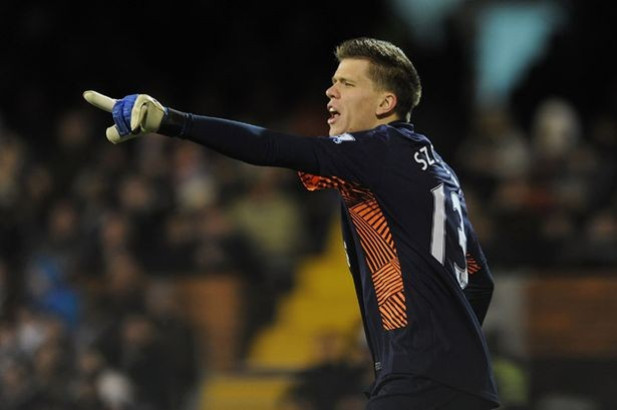 A Gunners side including Thomas Eisfeld, Serge Gnabry and Ignasi Miquel, all of which have enjoyed first-team opportunities this season, as well as Sebastien Squillaci, went behind after 46 minutes as striker Rob Hall scored his fifth Under-21 goal of the season.
The hosts rallied and Gnabry leveled the scores with 13 minutes left, but Paul McCallum struck the winner late on as West Ham claimed the win to extend their lead to five points over their capital rivals in National Group 1.
But the biggest boost from the afternoon came via Szczesny's return, and the 22 year old will now seek to displace Italian Vito Mannone, who has occupied the No.1 jersey throughout the season.
Hinting that Szczesny could be on the way back for Arsenal, manager Arsene Wenger admitted he faces a tough decision over his permanent No.1.
"When both Vito and Woijech are fully fit, then we will see," he said.
"Wojciech is the number one, so when he is truly fit, I will make that decision, but at the moment it is Vito who will play on Saturday."
While Mannone will definitely take his place between the sticks when Arsenal face Fulham this weekend, going forward, the keeper hopes he can hold off pressure from Szczesny.
"I have done my maximum and then it is up to the manager," Mannone told Standard Sport.
"I think I have done well enough to keep my place. I would like to push on from here. Obviously it is up to the boss and all I can do is work hard in training and in the games and try to give a hand to my team-mates.
"I have gained a lot of confidence from these matches because every game is like a cup final. The experience is unbelievable.
"I have played in great stadiums and against the best sides in the world. I am really happy to be in the team right now and to play these big games.
"I am happy with my performances at the moment. I am really concentrated and trying to give everything I can. I have the shirt now and I want to keep hold of it.
"There are tough games every three days and you need to show what you have got to help your team."