Wojciech Szczesny: Arsenal loanee out for 4 to 6 weeks after injury at Roma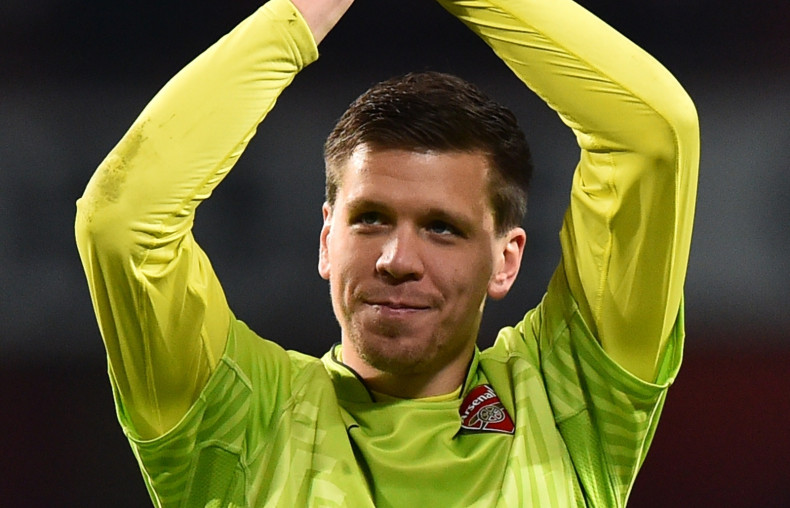 Arsenal loanee Wojciech Szczesny will be out of action for four to six weeks after suffering a ligament strain in the fourth finger of his left hand during Roma's 1-1 draw against Barcelona in the Champions League opener on 16 September.
Having been forced to leave the pitch in the 50<sup>th minute of the game after a clash with ex-Liverpool star Luis Suarez, there were fears he could have sustained a fracture in his finger but the Italian club have now revealed the injury is not as bad as first thought.
"Tests have confirmed that Polish goalkeeper Wojciech Szczesny did not sustain a fracture to the fourth finger of his left hand against Barcelona last night, despite having to come off injured in the second half after a clash with Luis Suarez," the Italian club confirmed.
"This morning's tests did reveal that Szczesny, who is on loan from Arsenal and has started all four of Roma's competitive games this season, suffered a ligament strain to the finger. It is estimated Szczesny, who has so far made 23 appearances for the Polish national side, will be out for between four and six weeks."
The Poland international moved to the Serie A side on loan during the summer transfer window following the arrival of Petr Cech from Chelsea to the Emirates Stadium. Arsenal manager Arsene Wenger then claimed Szczesny had a future at the club but with Colombia international David Ospina also in his ranks, he decided to send the 25-year-old to Roma to secure more playing time.
Szczesny has since beaten veteran 'keeper Morgan de Sanctis to the number one role at Roma, starting in the first three Serie A games of the campaign, including the 2-1 victory over Juventus, and the Champions League opener with Barcelona.
But the Poland star will have to fight to regain his role again, with him due to miss at least the next five Serie A games as well as the Champions League encounter against Bate Borisov and possibly the third European group stage game against Bayer Leverkusen, on 20 October.