The Gunners went into Wednesday evening's game against the Wolverhampton Wanderers as clear favourites and they certainly lived up to that billing.
Fresh from a comprehensive (in terms of performances if not scores) 1-0 win over Manchester City, Arsene Wenger's team walked in to the Molineux high on the confidence that eight wins in the last 10 league games can give you. The London club would also have been aware that despite the stunning win over City and their good form, the four-way fight for the final two Champions League positions for next season is far from over.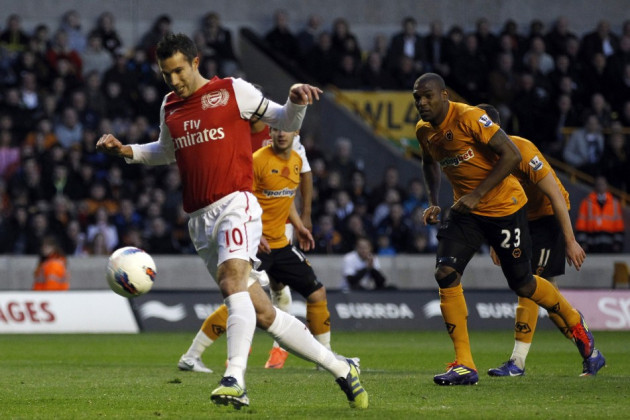 At kick-off, Arsenal were two points ahead of Newcastle and Tottenham and four in front of Chelsea. The prize on offer if they beat Wolves was a four and seven point lead, respectively - a crucial advantage going into the last five games of the season.
With that in mind (and with the knowledge that the club had no other fixture commitments except the league), Wenger sent out as strong a side as he could, led by club captain and in-form Dutch striker Robin van Persie. Welsh midfielder Aaron Ramsey started the game, alongside Theo Walcott, Alex Song, Mikel Arteta and Yossi Benayoun. Bacary Sagna, who had such an impressive game against Manchester City last time out (despite being targeted by Mario Balotelli) was joined by Thomas Vermaelen and Andre Santos in the defence, while Johan Djourou stepped in for the suspended Laurent Koscielny.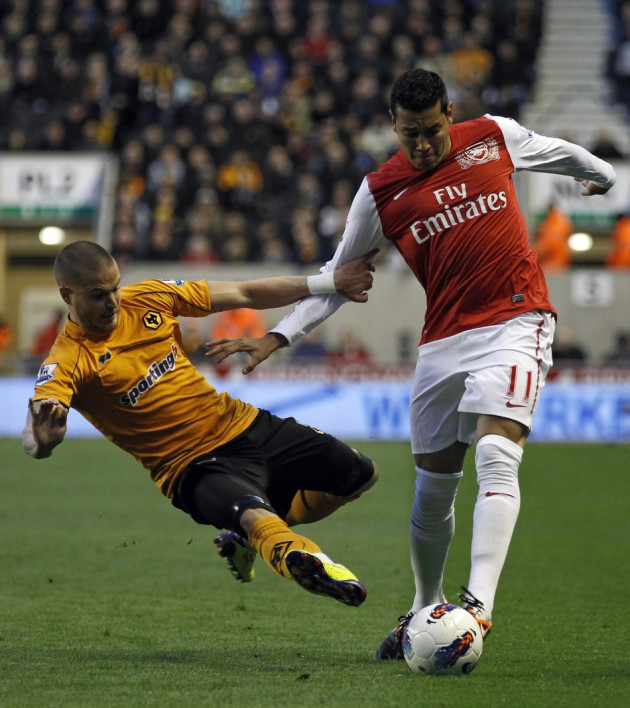 Wolves' interim boss Terry Connor has taken a whole lot of criticism recently and given the team's dismal run of form - they have not won a league game since 4 February, when they QPR 2-1 - it was easy to see why. The hosts, predictably, lined up to throttle and hold down the Arsenal midfield, with David Davis, Karl Henry, David Edwards, Matthew Jarvis and Michael Kightly all starting behind Kevin Doyle as the lone striker.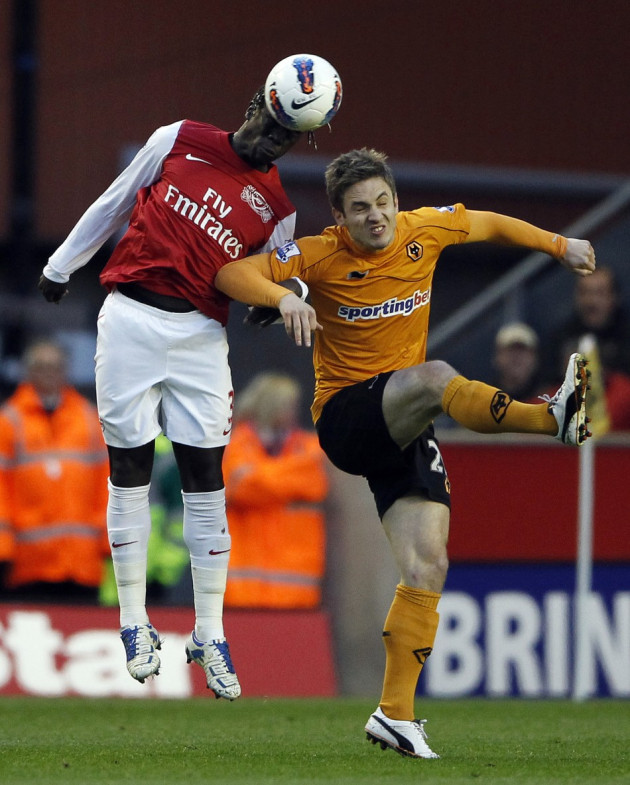 The game got off to as bad a start as you could possibly imagine, for the hosts. Sebastien Bassong was adjudged to have fouled winger Theo Walcott in the box after only eight minutes. The defender not only gave away a penalty but also got himself sent off, even before the game had settled down. Robin van Persie made no mistake with the spot kick for his 27th goal of the league campaign and the Gunners were on their way to yet another three points.
The evening went from bad to worse for the hosts. A mere two minutes after a red card and a penalty, the visitors carved Wolves' defence open and Walcott was on hand to score his side's second, courtesy a Robin van Persie assist.
The rest of the first half passed fairly smoothly, with nothing of particular interest from either side. It was, however, marked by a number of niggling fouls and a yellow card for Doyle. Santos and Ramsey tested their hosts' defence late in the period, as did Christophe Berra and Matthew Jarvis for the Wolves.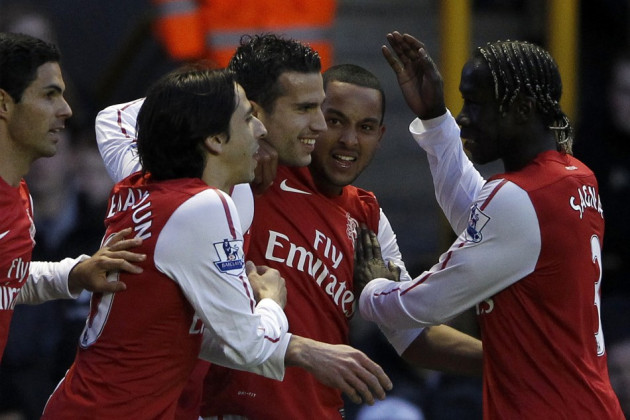 The second half started at a slightly more frenetic pace, with an early corner for Wolves and a shot by Ronald Zubar, which went wide. Arsenal responded minutes later, with a shot from Ramsey. Meanwhile, van Persie was beginning to find space and annoy the Wolves' back-line once again.
At this stage it seemed like Arsenal were relatively content to allow the match to drift away. The game was certainly over and it seemed like the sensible thing to do. The icing on the cake was on-loan Israeli Yossi Benayoun's goal, Arsenal's third of the evening.
The third goal seem to spur the Gunners on to produce an even more dominant performance, with van Persie and Ramsey taking pot shots at Wayne Hennessey's goal in the last 10 minutes.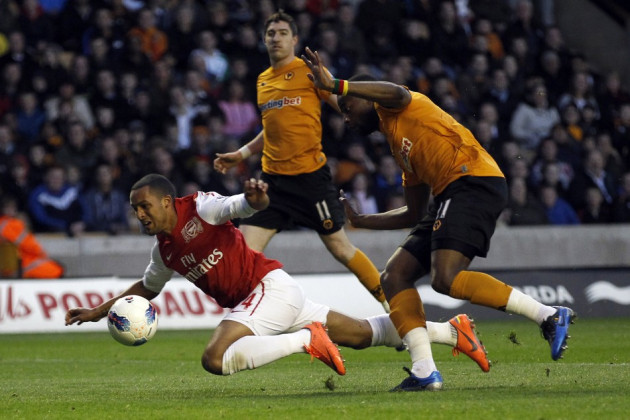 Final Score:
Wolves 0 - Arsenal 3 (van Persie pen 9'; Walcott 11'; Benayoun 69')
Arsenal consolidate their third place in the league with this win. They have 64 points from 33 games and will next play Wigan, at home, on 16 April.
Wolves remain bottom of the league, with 22 points from 32 games. Their next game is away to Sunderland, on 14 April.